Our Beers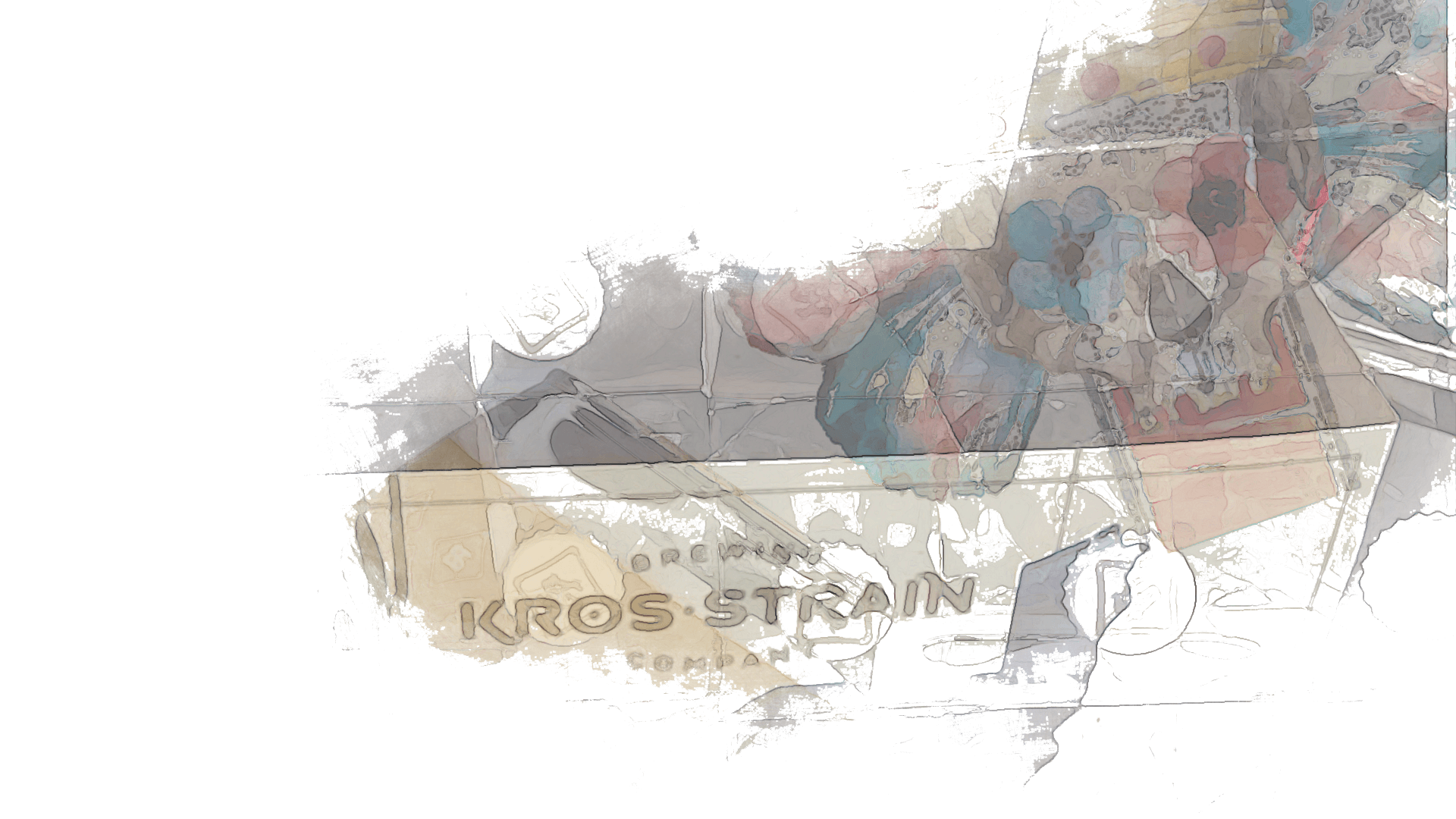 Our beer list changes often. We're always dreaming up new concoctions and tinkering with current recipes to try and make something great. That means these beers can come and go from the menu pretty quickly, so come by the taproom if there's something that sounds interesting. It might not be around long.
In addition to beer, we serve Glacial Till hard ciders, Stone Cellars wine, Blumers craft sodas (non-alcoholic), cold brew coffee and our very own non-alcoholic sparkling hop water.
Feel free to order online for taproom pick up HERE
Don't Blink
Easy and Light
Kölsch Strain
Kölsch
Light, crisp, and slightly fruity, this is the perfect beer to kick summer off with!
Helles Creek
Lager - Helles
Easy Drinking German Style lager light malt sweetness with no bitterness.
Hot As Helles
Chilli / Chile Beer
Traditional Helles Creek with a kick of habanero peppers.
Krossteiner
Pilsner - Czech / Bohemian
A czech style pilsner with a "keller" amount of haze! Hopped with saaz hops for the noblest of palates! A perfect pilsner for porches and patios! Na zdravi!
Self Propelled Mower
Lager - American
A perfect beer for "weekend" work, we made our light lager even better with the addition of pineapple and lemon, for a perfect Saturday sipper!
Story Time
Lager - Helles
a coffee and vanilla light lager brewed with locally sourced Stories Costa Rican coffee and real bourbon vanilla bean added to the brew!
Tan Limes
Lager - Helles
Break out the flip flops and uncover the pool, because the first taste of summer is here! We brewed our version of a Light Mexican Lager and added lime so you don't have to! Add just a touch of salt and all you need is a beach front view! Try it as a michelada as well!
Tippy Cup
Lager - American Light
Tippy cup, Tippy cup, drink it up! This one takes you back to college days, playing yard games before kickoff! A lager base with a little corn, hopped with hallertau mittelfruh and saaz, this one tastes good enough to topple any self proclaimed king of beers!
Hoppy
Dad Jokes
IPA - New England / Hazy
Why Dad Jokes? Because they're Corny! Nebraska's first ever NEIPA (Nebraska IPA) made with flaked maize in the grain bill! Slightly sweet, but hopped with El Dorado, Citra, Nelson and Experimental 17701 hops for the next big thing in IPA!
Bold Strategy
IPA - New England / Hazy
We used an experimental hop, Jackson Ocho and it paid off! Huge guava, citrus and peach flavors on this one. Effin' A, Cotton. EFFIN A!
Fairy Nectar - Double Dry Hopped
IPA - New England / Hazy
The 2018 Juicy Hazy IPA category Silver Medalist at GABF is Back! With the extra dose of Citra and Mosaic hops, this juice bomb will deliver exactly what you are looking for! Hazy, juicy, and full of tropical and citrus flavor all with very low bitterness, this is a NEIPA that hits all the right notes!
Fairy Nectar IPA
IPA - New England / Hazy
Aromatic hops and notes of grapefruit, mango, and tropical goodness fill this tasty IPA leaving very little bitterness behind.
Hopstreaker
Pale Ale - American
A late addition hop bursted pale ale using all Mosaic hops.
Omahaze Batch 14- Cashmere, Citra And Triple Pearl Hops
IPA - New England / Hazy
This Beer is a rotating beer that Kros Strain Produces Exclusively for the Omaha Tap House. Batch 14 is hopped with generous amounts of Cashmere, Citra and Triple Pearl Hops.
Web of Lies
IPA - Imperial / Double New England / Hazy
Our "session" New England Double IPA is jam packed with Citra, Mosaic and Sultana hops. Then for an extra juicy hit, we dry-hopped with Sabro and Lotus.
Malty and Roasty
Dark Paradise
Brown Ale - English
Roasty amber ale with chocolate and coffee notes. Don't let the dark color intimidate you, this beer is super smooth.
Pallet Smoker
Porter - Other
Rich and roasty, Pallet Smoker Porter has rich, chocolate flavors and aromas that finish with just a touch of smoke!
Sour
Foeder Oakily Soakily
Sour - Flanders Red Ale
A traditional style flanders red, foeder aged for over a year! Perfectly puckering with notes of cherry and red currant.
Koala Tears - Strawberry, Boysenberry, Raspberry
Sour - Fruited Berliner Weisse
Framboise
Sour - Fruited Berliner Weisse
Oooh, we fancy! Framboise ( pronounced FRAM-BWAH) is our raspberry golden sour!
Cascara
Sour - Other
A collab with our friends at Archetype coffee, we added cascare to our foeder golden sour for a unique beer experience you have to try!
Nothin' Like It
Sour - Fruited Berliner Weisse
An all new, Foeder Friday beer with lemon, strawberry, and ginger!