Our Beers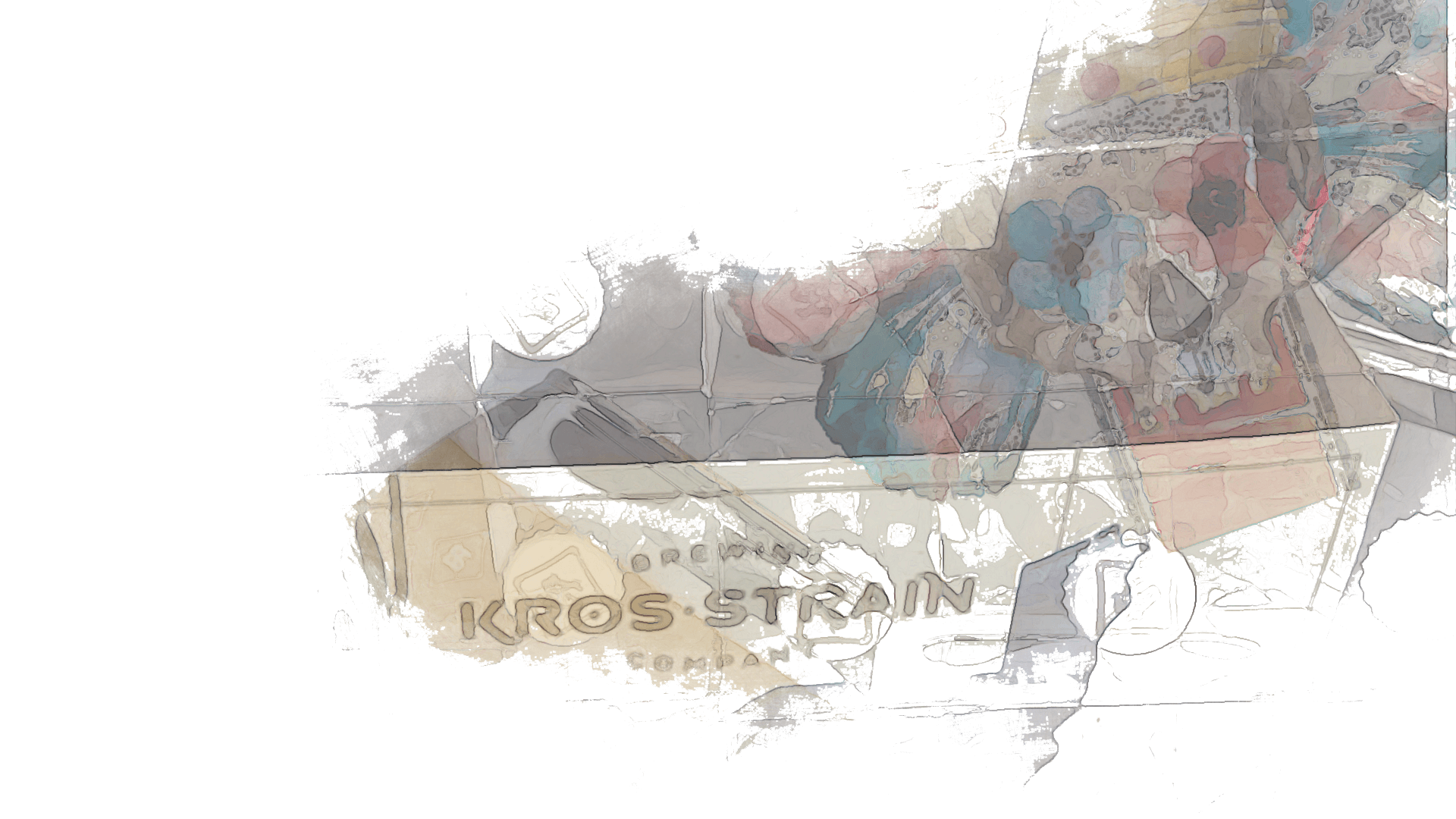 Our beer list changes often. We're always dreaming up new concoctions and tinkering with current recipes to try and make something great. That means these beers can come and go from the menu pretty quickly, so come by the taproom if there's something that sounds interesting. It might not be around long.
In addition to beer, we serve Glacial Till hard ciders, Stone Cellars wine, Blumers craft sodas (non-alcoholic), cold brew coffee and our very own non-alcoholic sparkling hop water.
Feel free to order online for taproom pick up HERE
Don't Blink
Easy and Light
Folding Lawn Chair
Lager - Helles
We took our house lager and added over 170 lbs of pineapple puree, bourbon vanilla, and a hint of cherry for a pineapple upside down treat you can drink!
New In Town
Lager - Helles
Collaboration brew with Kros Strain Brewing. We brewed a German Helles-style Lager aged on fresh peaches and Madagascar vanilla beans. Lagered for 4 weeks to provide a crisp, yet subtle lager with a touch of peach and sweet, vanilla character.
ReinheitsgeNOT Kölsch
Kölsch
Our collab brew with Kros Strain Brewing Company for #DrinkLocalNE. This twist on a traditional kölsch uses flaked maize paired with Nebraska-grown Triple Pearl and Lotus hops. Light bodied with aromas of papaya, stone fruit, and fruity pebbles.
Tippy Cup
Lager - American Light
Tippy cup, Tippy cup, drink it up! This one takes you back to college days, playing yard games before kickoff! A lager base with a little corn, hopped with hallertau mittelfruh and saaz, this one tastes good enough to topple any self proclaimed king of beers!
53 Magnum
Lager - Helles
Barrel Aged Helles Creek lager
Krossteiner
Pilsner - Czech
A czech style pilsner with a "keller" amount of haze! Dry hopped with saaz hops for the noblest of palates! A perfect pilsner for porches and patios! Na zdravi!
Helles Creek
Lager - Helles
Easy Drinking German Style lager light malt sweetness with no bitterness.
Seasonal Rotator
Bernstein Bier
Lager - Vienna
Soft, elegant malt complexity is in the forefront, with a firm enough hop bitterness to provide a balanced finish. Some toasted/nutty character from the use of Vienna malt.
Hoppy
Bragging Rights
IPA - New England / Hazy
Brewed with our friends at Singlespeed Brewing in Iowa for the annual Nebraska/Iowa football rivalry! A juicy, hazy India Pale Ale dry hopped with eldorado, mosaic, citra, cascade, and rakau hops (one for every national championship Nebraska owns) and zero bitterness (the same amount of Iowa Football championships). Perfect for anyone regardless of which side of the river you're on!
Little Full, Lotta Sap
IPA - American
A brand new Kros Strain Holiday tradition - Little Full, Lotta Sap is a nod back to IPAs remembered. Chinook, simcoe, centennial, and cascade all combine for something a little more piney and resinous, leaving you with a full bodied beer, with a lotta sap. The perfect drink for after you fix the newell post!
Don't Go Chasing Hoppperfalls
IPA - Imperial / Double New England / Hazy
Brewed in Collaboration with our friends at Kros Strain Brewing, this Triple Dry Hopped Hazy Double IPA features Mosaic and Sabro hops in the whirlpool, and over 10lbs per barrel of Mosaic and El Dorado dry hops.
Gas Station Cheeseburger
IPA - New England / Hazy
Do you need gas station cheeseburgers? Probably not, but I'll be damned if they don't hit the spot. Like it's namesake, this beer is an absolute life saver - dry hopped with citra, strata, simcoe, and el dorado hops for the perfect late night taste!
Breakfast Blend
IPA - New England / Hazy
We've changed up the IPA recipe just a bit with an all pilsner malt base for an incredibly light base beer, to feature the motuere, strata, citra, and el dorado hops used in dry hopping. Super juicy, just like a glass at breakfast!
Kohia
IPA - New England / Hazy
We got a little experimental here and brewed up a big, juicy beer and dry hopped with Kohia, a blend of hops and dehydrated passion fruit. We thought it'd be juicy, but this is ridiculous!
Rising Hope
IPA - New England / Hazy
Brewed for the Rising Hope Collab to benefit the National Pediatric Cancer Foundation, this is a hazy IPA with passion fruit, orange, and guava. Net proceeds get donated back to the NPCF.
Fairy Nectar IPA
IPA - New England / Hazy
Aromatic hops and notes of grapefruit, mango and tropical goodness fill this tasty IPA. Leaving very little bitterness behind.
Fairy Nectar - Double Dry Hopped
IPA - New England / Hazy
The 2018 Juicy Hazy IPA category Silver Medalist at GABF is Back! With the extra dose of Citra and Mosaic hops, this juice bomb will deliver exactly what you are looking for! Hazy, juicy, and full of tropical and citrus flavor all with very low bitterness, this is a NEIPA that hits all the right notes!
Web of Lies
IPA - Imperial / Double New England / Hazy
Our "session" New England Double IPA is jam packed with Citra, Mosaic, and Sultana hops. Then for an extra juicy hit, we dry hopped with Sabro and Lotus.
Malty and Roasty
Barrelywine: Volume 2
Barleywine - English
We took our house barleywine and hid it away in barrels for 25 months in whiskey barrels! We thought it was pretty good, and apparently some judges did as well as it earned a bronze at the 2019 Festival of Barrel Aged Beer!
MüMü
Stout - Milk / Sweet
We took the original and made it better! Bigger ABV, more chocolate, and a more velvety body! It's a milkshake in a glass!
M-olé
Stout - Pastry
Chiles, cinnamon, and cocoa nibs were all blended into our imperial stout recipe to bring you the flavors of Molé!
Union Lager
Lager - Dark
Czech Style Dark Lager, perfect for a pitchside pint
Sour
Oakily Soakily W/ Plum
Sour - Flanders Red Ale
Fine and dandy like sour candy! We took our base Oakily Soakily Flanders Red and rested it on plum! Perfect for both left and right handed drinkers!
Ratio 79 - Kriek
Sour - Fruited
We took our base foeder aged golden sour and conditioned it on 425 lbs of Tart cherry!