Our Beers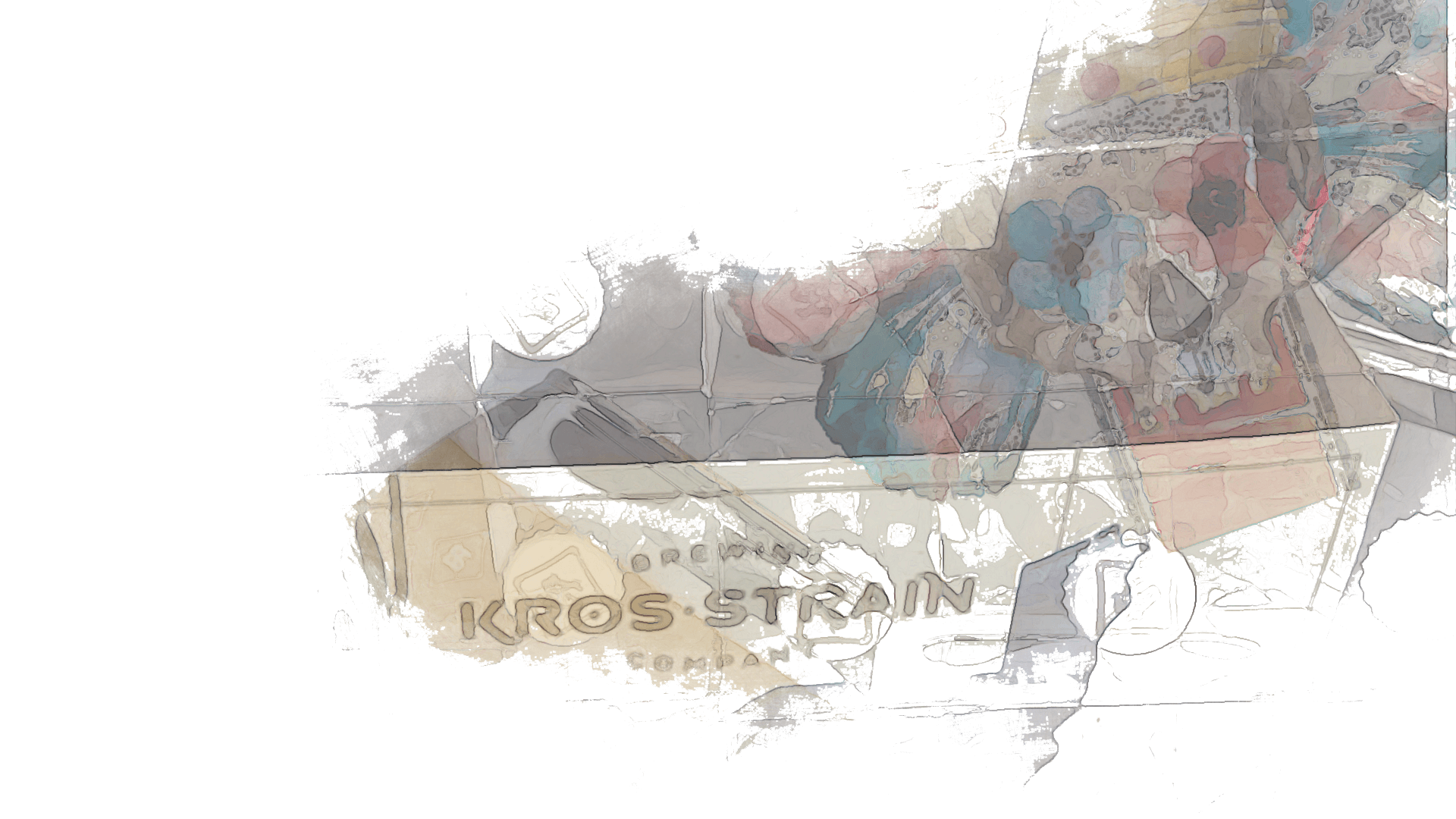 Our beer list changes often. We're always dreaming up new concoctions and tinkering with current recipes to try and make something great. That means these beers can come and go from the menu pretty quickly, so come by the taproom if there's something that sounds interesting. It might not be around long.
In addition to beer, we serve Glacial Till hard ciders, Stone Cellars wine, Blumers craft sodas (non-alcoholic), cold brew coffee and our very own non-alcoholic sparkling hop water.
Feel free to order online for taproom pick up HERE
Don't Blink
Easy and Light
Inflatable Snowman
Lager - Helles
The next beer up in our yard work series is something that's fitting for the weather! Inflatable Snowman has cranberry puree and cinnamon, for the perfect holiday brew!
Desk Pop
Pilsner - Other
When pouring over your spreadsheet, nothing blows off some steam like a Desk Pop. Dry hopped with sapphir and mosaic for a little fruity flavor to go with the crisp bitterness of a pils!
Story Time
Lager - Helles
a coffee and vanilla light lager brewed with locally sourced Stories Costa Rican coffee and real bourbon vanilla bean added to the brew!
Rules Don't Apply
Wheat Beer - Hefeweizen
"Do you make anything like a Hefeweizen?" We do now! Bright banana and clove flavors shine though from a yeast strain that's been used for generations!
53 Magnum
Pilsner - Other
Our 53 Magnum is a pilsner that's cold lagered in a chardonnay barrel for a beer like you've never had before!
Krossteiner
Pilsner - Czech
A czech style pilsner with a "keller" amount of haze! Hopped with saaz hops for the noblest of palates! A perfect pilsner for porches and patios! Na zdravi!
Mello Cello
Lager - American
We're just mad about craft beer, And craft beer's mad about me! We're just mad about craft beer, And craft beer's mad about me! We call it Mello Cello (quite rightly) Lemon and vanilla combine for a mellow, light, limoncello inspired lager, available for a limited time.
Hot As Helles
Lager - Helles
Traditional Helles Creek with a kick of habanero peppers.
Helles Creek
Lager - Helles
Easy Drinking German Style lager light malt sweetness with no bitterness.
Seasonal Rotator
Bernstein Bier
Lager - Vienna
Soft, elegant malt complexity is in the forefront, with a firm enough hop bitterness to provide a balanced finish. Some toasted/nutty character from the use of Vienna malt.
Hoppy
Omahaze - Batch 13
IPA - New England / Hazy
Omahaze Batch 13 is loaded with sultana, vista, cashmere, and lotus hops, for rich and juicy tropical flavor
Web of Lies
IPA - Imperial / Double New England / Hazy
Our "session" New England Double IPA is jam packed with Citra, Mosaic and Sultana hops. Then for an extra juicy hit, we dry-hopped with Sabro and Lotus.
Little Full, Lotta Sap (2021)
IPA - American
A brand new Kros Strain Holiday tradition - Little Full, Lotta Sap is a nod back to IPAs remembered. Chinook, simcoe, centennial, and cascade all combine for something a little more piney and resinous, leaving you with a full bodied beer, with a lotta sap. The perfect drink for after you fix the newell post!
Fairy Nectar - Anniversary Blend
IPA - New England / Hazy
Brewed with our friends at HyVee to celebrate 40 years of being in Omaha! Our award winning IPA brewed with Kohia Nelson, Sabro, Mosaic, and Sultana hops for a worthy celebration!
Funky Nectar
IPA - Brett
For something like you've never had before - an IPA with a funky twist! We primary fermented this IPA with our house brettanomyces for a overly juicy, slightly funky IPA.
Adam's Beer
IPA - New England / Hazy
We made a very special batch of Fairy Nectar that is Gluten Reduced! This isn't Gluten Free, but we added an enzyme to reduce the gluten amount in the final product! It's good enough for our cellarperson Adam, so we think it's good enough for you!
Rising Hope (2022)
IPA - New England / Hazy
We're proud to be a partner brewery for the 2022 Rising Hope campaign! All the proceeds from this white peach hazy IPA will go to the National Pediatric Cancer Foundation for cancer research!
Southern Hopisphere
IPA - New England / Hazy
Crikey, get the shrimp out and the barbie lit! Better than one of those big beers Australia is famous for, Southern Hopisphere is one of our juiciest IPAs yet! Packed with Galaxy and Vic Secret Hops, motueka, and nelson sauvin hops, you'll taste pineapple, mango, and citrus flavors in this brew!
Juice and Desist
IPA - Imperial / Double New England / Hazy
Our superbly juicy double IPA returns with a combination of amarillo, simcoe, and citra hops for a light and hoppy combination with a 9.4% back end that sneak up on you!
Fairy Nectar IPA
IPA - New England / Hazy
Aromatic hops and notes of grapefruit, mango, and tropical goodness fill this tasty IPA leaving very little bitterness behind.
Fairy Nectar - Double Dry Hopped
IPA - New England / Hazy
The 2018 Juicy Hazy IPA category Silver Medalist at GABF is Back! With the extra dose of Citra and Mosaic hops, this juice bomb will deliver exactly what you are looking for! Hazy, juicy, and full of tropical and citrus flavor all with very low bitterness, this is a NEIPA that hits all the right notes!
Malty and Roasty
Dunkel Breakin' My Heart
Lager - Munich Dunkel
All German Malts and all German Yeast makes for a beer that could only taste better if it were drank in Munich! Dark, roasty, and chocolatey, you'll want to fill your boot with this one!
Brick Shot
Stout - Oatmeal
Toss enough bricks up and one is bound to go in! Brick Shot oatmeal stout is a slam dunk of a session stout, perfect for basketball season.
Barrelywine Batch 1000: Brickway
Barleywine - English
Batch 1000 calls for special barrels, so we got some whiskey barrels from our friends at Brickway Brewing and Distilling, and filled them with our english barleywine. 18 months later, we've got one of our richest, most decadent barrel aged beers available for you!
Sour
Save the Neck
Sour - Fruited
Golden sour with raspberry, cassis, and black cherry
Koala Tears - Banana And Vanilla
Sour - Fruited Berliner Weisse
Our award winning fruited berliner weisse series is back with an extra heaping dose of 880 lbs of banana puree and then finished off with 4 lbs of vanilla beans, for a delicious, fruity treat!