Our Beers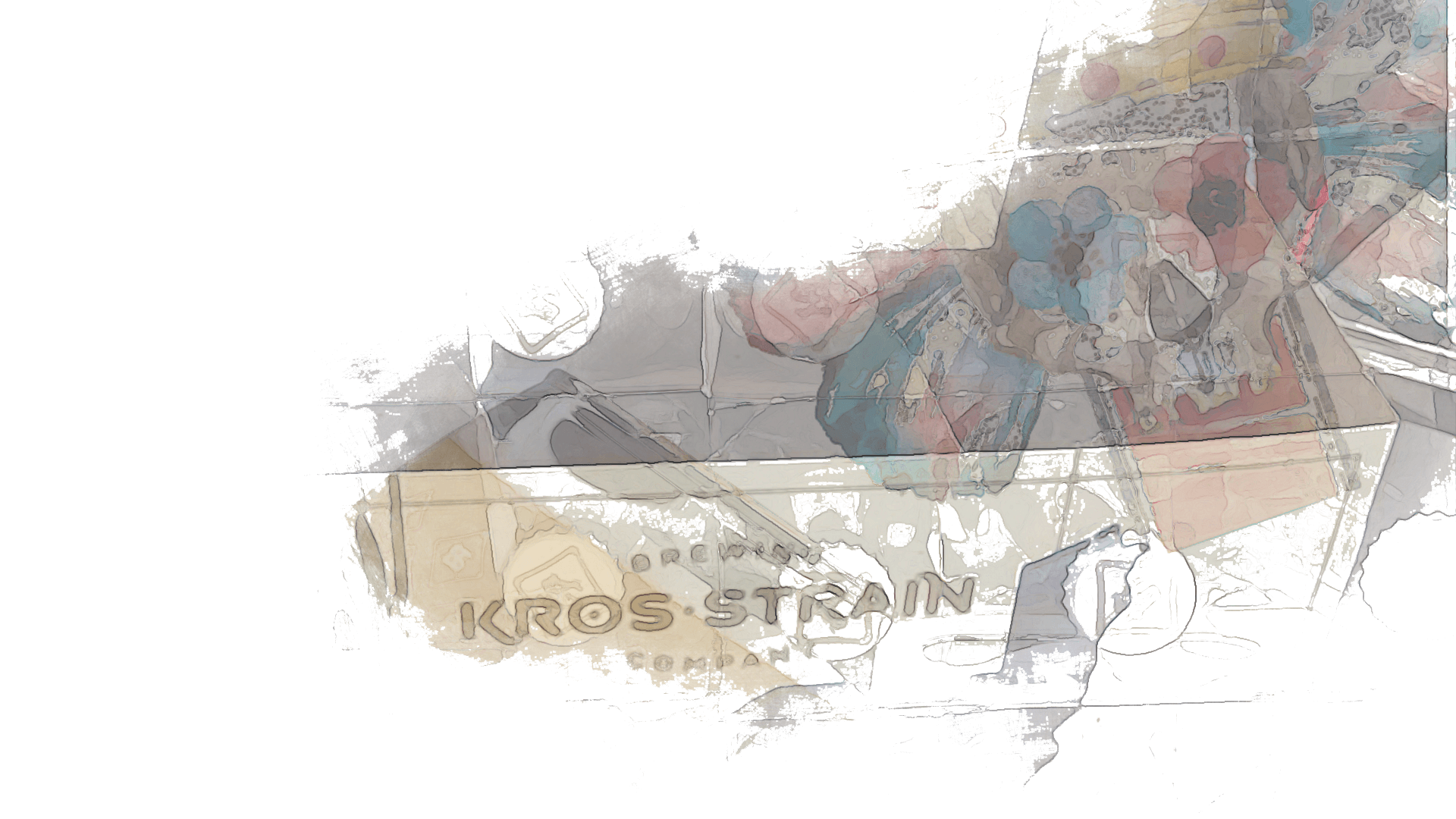 Our beer list changes often. We're always dreaming up new concoctions and tinkering with current recipes to try and make something great. That means these beers can come and go from the menu pretty quickly, so come by the taproom if there's something that sounds interesting. It might not be around long.
In addition to beer, we serve Glacial Till hard ciders, Stone Cellars wine, Blumers craft sodas (non-alcoholic), cold brew coffee and our very own non-alcoholic sparkling hop water.
Feel free to order online for taproom pick up HERE
Don't Blink
Easy and Light
Hot As Helles
Lager - Helles
Traditional Helles Creek with a kick of habanero peppers.
Story Time
Lager - Helles
a coffee and vanilla light lager brewed with locally sourced Stories Costa Rican coffee and real bourbon vanilla bean added to the brew!
Helles Creek
Lager - Helles
Easy Drinking German Style lager light malt sweetness with no bitterness.
Seasonal Rotator
Thursday Night Book Club
Lager - Strong
The latest in the Book Club series blends chardonnay grape must and white wine yeast with our house lager for one of the most unique beers we've done to date!
Bernstein Bier
Lager - Vienna
Soft, elegant malt complexity is in the forefront, with a firm enough hop bitterness to provide a balanced finish. Some toasted/nutty character from the use of Vienna malt.
Hoppy
Juice and Desist
IPA - Imperial / Double New England / Hazy
Our superbly juicy double IPA returns with a combination of amarillo, simcoe, and citra hops for a light and hoppy combination with a 9.4% back end that sneak up on you!
Omahaze Batch 10
IPA - American
Hazy IPA brewed for Omaha Tap House
Nilla Nectar
IPA - New England / Hazy
This small batch of our award winning Fairy Nectar was finished with freshly harvested vanilla caviar for a smooth, decadent IPA experience!
Fairy Nectar Project - Pour
IPA - New England / Hazy
Made with our friends at Pour craft Beer and Spirits in Lincoln, NE, This is a beer that's worthy of christening the opening of a new business! Kveik fermented and dry hopped with Moutere hops, you'll be wishing you had a little parasol to put in the beer!
The Strain Is Real
IPA - New England / Hazy
An experimental hazy IPA made with locally grown Christensen Farms experimental hop 074 for a melony, peach like aroma and flavor. While there's not a name for this hop yet, we assure, the Strain is real!
Little Full, Lotta Sap
IPA - American
A brand new Kros Strain Holiday tradition - Little Full, Lotta Sap is a nod back to IPAs remembered. Chinook, simcoe, centennial, and cascade all combine for something a little more piney and resinous, leaving you with a full bodied beer, with a lotta sap. The perfect drink for after you fix the newell post!
Rising Hope
IPA - New England / Hazy
Brewed for the Rising Hope Collab to benefit the National Pediatric Cancer Foundation, this is a hazy IPA with passion fruit, orange, and guava. Net proceeds get donated back to the NPCF.
Fairy Nectar IPA
IPA - New England / Hazy
Aromatic hops and notes of grapefruit, mango, and tropical goodness fill this tasty IPA leaving very little bitterness behind.
Fairy Nectar - Double Dry Hopped
IPA - New England / Hazy
The 2018 Juicy Hazy IPA category Silver Medalist at GABF is Back! With the extra dose of Citra and Mosaic hops, this juice bomb will deliver exactly what you are looking for! Hazy, juicy, and full of tropical and citrus flavor all with very low bitterness, this is a NEIPA that hits all the right notes!
Web of Lies
IPA - Imperial / Double New England / Hazy
Our "session" New England Double IPA is jam packed with Citra, Mosaic, and Sultana hops. Then for an extra juicy hit, we dry hopped with Sabro and Lotus.
Malty and Roasty
Dunkel Breakin' My Heart
Lager - Munich Dunkel
All German Malts and all German Yeast makes for a beer that could only taste better if it were drank in Munich! Dark, roasty, and chocolatey, you'll want to fill your boot with this one!
Barrelywine: Volume 5
Barleywine - English
We pulled no punches on this one. Aged for 18 months in Four Roses whiskey barrels, this may be our most complex BA barleywine yet. Caramelly, roasty, sweet, and boozy, you won't regret grabbing this one!
MüMü
Stout - Milk / Sweet
We took the original and made it better! Bigger ABV, more chocolate, and a more velvety body! It's a milkshake in a glass!
Sour
Foeder Berliner Weisse
Sour - Berliner Weisse
Base berliner weisse from our foeder. Traditional, tart wheat beer!
Ratio 79 - Kriek
Sour - Fruited
We took our base foeder aged golden sour and conditioned it on 425 lbs of Tart cherry!