Our Beers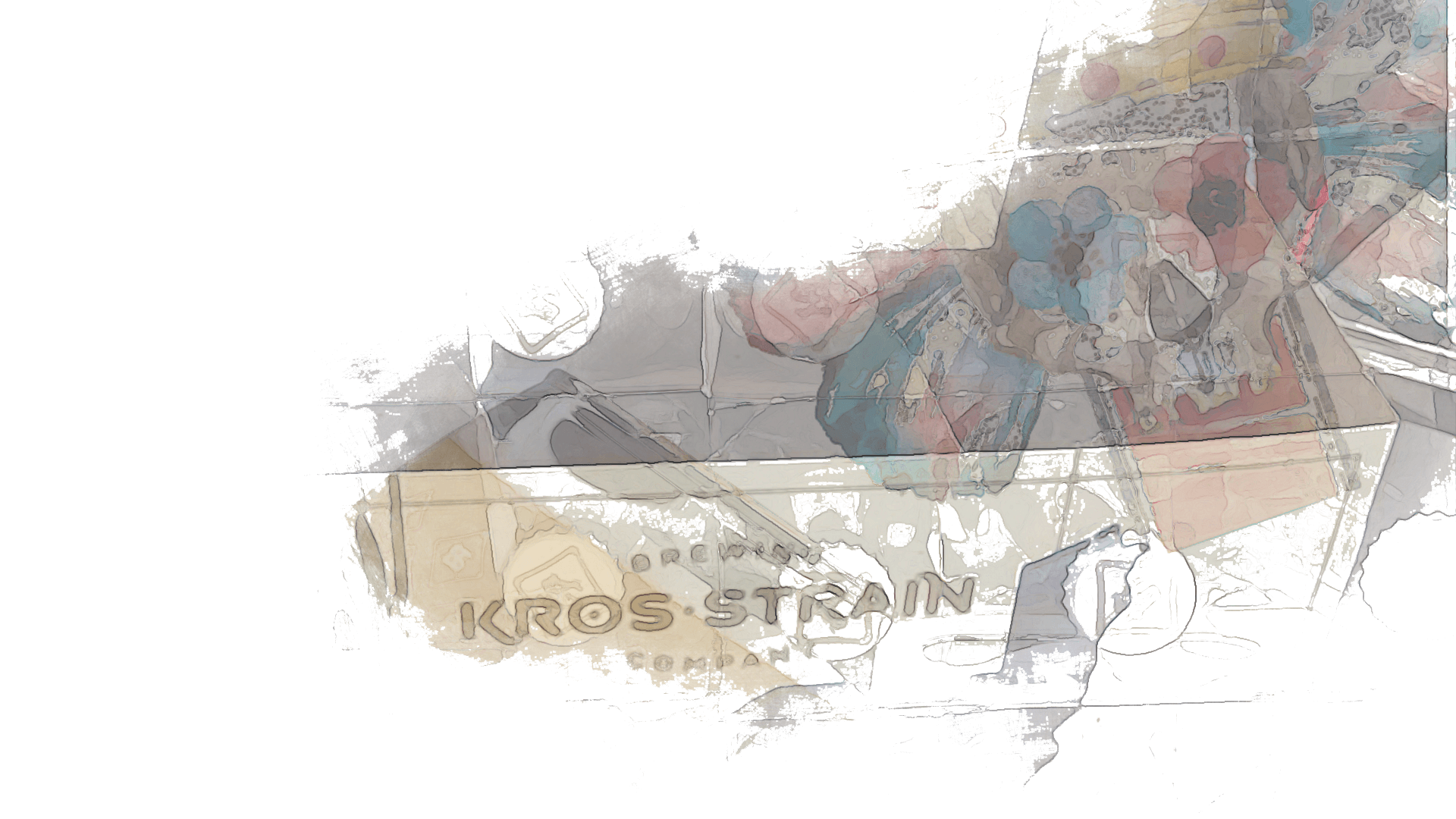 Our beer list changes often. We're always dreaming up new concoctions and tinkering with current recipes to try and make something great. That means these beers can come and go from the menu pretty quickly, so come by the taproom if there's something that sounds interesting. It might not be around long.
In addition to beer, we serve Glacial Till hard ciders, Stone Cellars wine, Blumers craft sodas (non-alcoholic), cold brew coffee and our very own non-alcoholic sparkling hop water.
Feel free to order online for taproom pick up HERE
Don't Blink
Easy and Light
Self Propelled Mower
Lager - American
A perfect beer for "weekend" work, we made our light lager even better with the addition of pineapple and lemon, for a perfect Saturday sipper!
Story Time
Lager - Helles
a coffee and vanilla light lager brewed with locally sourced Stories Costa Rican coffee and real bourbon vanilla bean added to the brew!
Tippy Cup
Lager - American Light
Tippy cup, Tippy cup, drink it up! This one takes you back to college days, playing yard games before kickoff! A lager base with a little corn, hopped with hallertau mittelfruh and saaz, this one tastes good enough to topple any self proclaimed king of beers!
53 Magnum
Pilsner - Other
Our 53 Magnum is a pilsner that's cold lagered in a chardonnay barrel for a beer like you've never had before!
Krossteiner
Pilsner - Czech
A czech style pilsner with a "keller" amount of haze! Hopped with saaz hops for the noblest of palates! A perfect pilsner for porches and patios! Na zdravi!
Hot As Helles
Chilli / Chile Beer
Traditional Helles Creek with a kick of habanero peppers.
Helles Creek
Lager - Helles
Easy Drinking German Style lager light malt sweetness with no bitterness.
Hoppy
Lunar Waves
IPA - American
We got together with with Nick and Riley from Alma Mader brewing in KCMO to put together a west coast IPA that hits all phases of your palate. Dank, yet juicy from the centennial, comet cgx, zeus, simcoe, and citra hops. Don't howl if you miss out on this one!
Web of Dreams
IPA - Imperial / Double New England / Hazy
Brewed with the brilliant minds of Bearded Brewer Artisanal Ales, this double IPA brings Mosaic, Riwaka, and Strata hops for a completely dreamy beer experience!
Crib Sheet
IPA - New England / Hazy
We're all guilty of wandering eyes onto your neighbor's test for a little help with an answer once or twice, but that's not the case here! The flavor on this one can't be replicated! Peacharon hops bring the biggest peach and melon flavors we've ever had without adding fruit! Don't sleep on this!
Hopstreaker
Pale Ale - American
A late addition hop bursted pale ale using all Mosaic hops. Available in bottles and kegs.
Mo' Nectar, Mo' Problems
IPA - New England / Hazy
An all mosaic hopped IPA for a tropical explosion of flavor in every sip!
Omahaze Batch 14- Cashmere, Citra And Triple Pearl Hops
IPA - New England / Hazy
This Beer is a rotating beer that Kros Strain Produces Exclusively for the Omaha Tap House. Batch 14 is hopped with generous amounts of Cashmere, Citra and Triple Pearl Hops.
Cashmere Weather
IPA - New England / Hazy
It's cooooold out there and that means it's time for Cashmere Weather! Warm up by the fire with a combination of cashmere, triple pearl, strata, and citra hops in your glass!
Tri Clamp
IPA - Brett
An all new Brett fermented IPA dry hopped with Nelson Sauvin hops and Hopsteiner Experimental hop 17740 for a funky, dry white wine flavor and aroma!
Juice and Desist
IPA - Imperial / Double New England / Hazy
Our superbly juicy double IPA returns with a combination of amarillo, simcoe, and citra hops for a light and hoppy combination with a 9.4% back end that sneak up on you!
Nilla Nectar
IPA - New England / Hazy
This small batch of our award winning Fairy Nectar was finished with freshly harvested vanilla caviar for a smooth, decadent IPA experience!
Fairy Nectar IPA
IPA - New England / Hazy
Aromatic hops and notes of grapefruit, mango, and tropical goodness fill this tasty IPA leaving very little bitterness behind.
Fairy Nectar - Double Dry Hopped
IPA - New England / Hazy
The 2018 Juicy Hazy IPA category Silver Medalist at GABF is Back! With the extra dose of Citra and Mosaic hops, this juice bomb will deliver exactly what you are looking for! Hazy, juicy, and full of tropical and citrus flavor all with very low bitterness, this is a NEIPA that hits all the right notes!
Sour
Azure Experiment
Lager - Helles
A break from the ordinary, we're trying something new with a blue raspberry lager. One sip immediately takes you back to childhood blue slushies in department stores!
Mai Tai
Sour - Other
The final installment of Tiki Week '23 is a golden sour with lemon, lime, orange, and a hint of almond! Short, sweet, and just like paradise!
Drunken Frenchie
Sour - Other
This Tiki Week '23 beer comes Norman approved! Flavors of coconut, mango, guava, ginger, and rum soaked orange peel combine for a refreshing brew to relax with!
Portal Punch
Sour - Fruited Berliner Weisse
The inaugural Tiki Week beer for 2023 is Portal Punch! A berliner weisse with passion fruit, pomegranate, rum soaked vanilla beans and cinnamon sticks, with a touch of allspice!
Muscle Peach
Sour
With over 900 lbs of peach puree, this is bursting with flavor! Add in some cinnamon, vanilla, and lactose, and it's like cobbler in a glass!
White Sangria
Sour - Berliner Weisse
Orange, lemon and cinnamon Berliner