Our Beers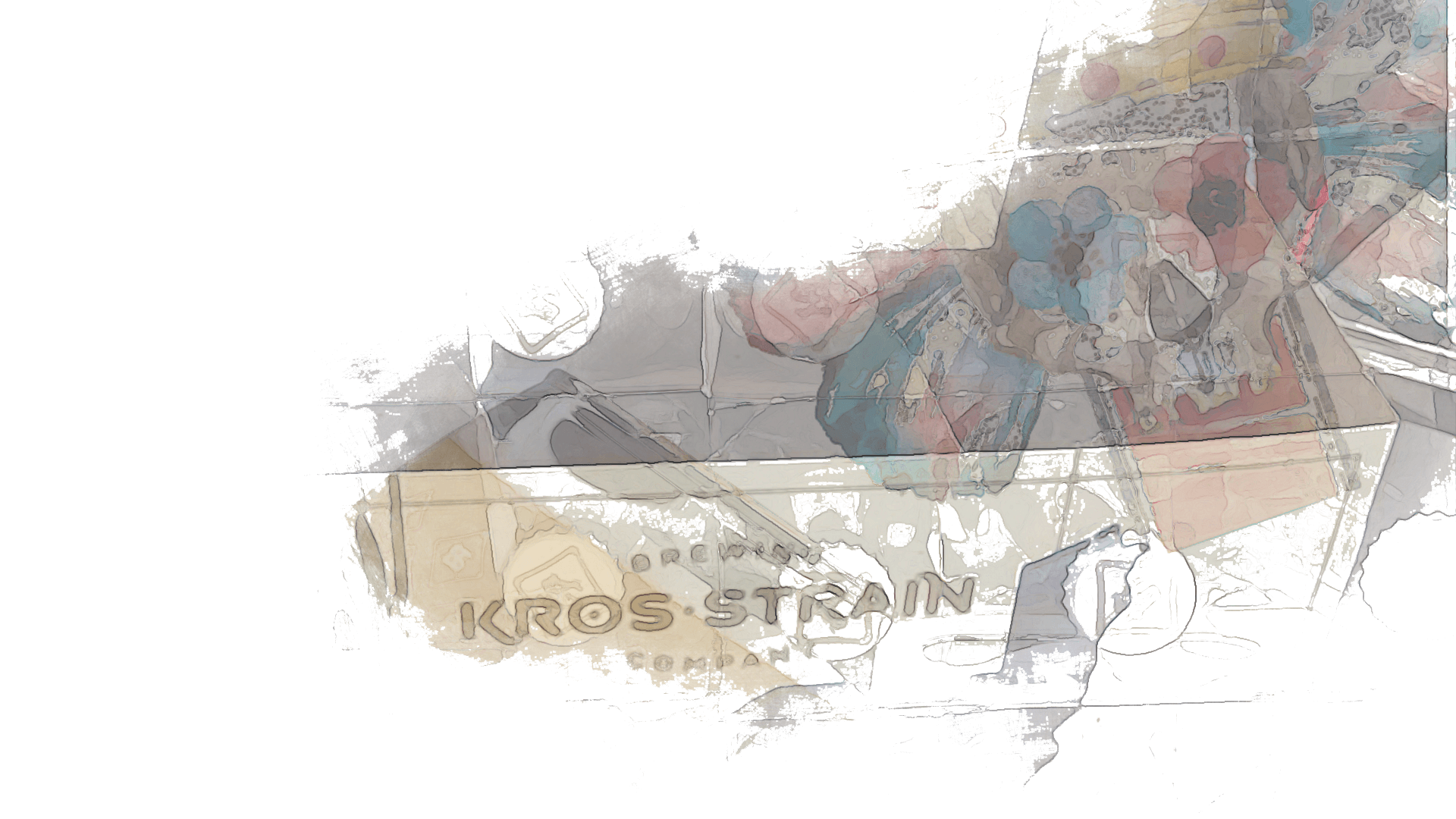 Our beer list changes often. We're always dreaming up new concoctions and tinkering with current recipes to try and make something great. That means these beers can come and go from the menu pretty quickly, so come by the taproom if there's something that sounds interesting. It might not be around long.
In addition to beer, we serve Glacial Till hard ciders, Stone Cellars wine, Blumers craft sodas (non-alcoholic), cold brew coffee and our very own non-alcoholic sparkling hop water.
Feel free to order online for taproom pick up HERE
Don't Blink
Easy and Light
Helles Creek
Lager - Helles
Easy Drinking German Style lager light malt sweetness with no bitterness.
Tan Limes
Lager - Helles
Break out the flip flops and uncover the pool, because the first taste of summer is here! We brewed our version of a Light Mexican Lager and added lime so you don't have to! Add just a touch of salt and all you need is a beach front view! Try it as a michelada as well!
Krossteiner
Pilsner - Czech
A czech style pilsner with a "keller" amount of haze! Dry hopped with saaz hops for the noblest of palates! A perfect pilsner for porches and patios! Na zdravi!
Rules Don't Apply
Hefeweizen
"Do you make anything like a Hefeweizen?" We do now! Bright banana and clove flavors shine though from a yeast strain that's been used for generations!
Hot As Helles
Lager - Helles
Traditional Helles Creek with a kick of habanero peppers.
Hoppy
Fairy Nectar IPA
IPA - New England
Aromatic hops and notes of grapefruit, mango and tropical goodness fill this tasty IPA. Leaving very little bitterness behind.
Secret Stache
IPA - New England
A Hazy IPA to benefit the 2020 Mustaches for Kids Campaign, dry hopped with trident and topaz hops for an intensely fruity brew that pairs well with any bacon in arms reach!
Fairy Nectar London - Double Dry Hopped
IPA - New England
The 2018 Juicy Hazy IPA category Silver Medalist at GABF! With the extra dose of Citra and Mosaic hops, this juice bomb will deliver exactly what you are looking for! Hazy, juicy, and full of tropical and citrus flavor all with very low bitterness, this is a NEIPA that hits all the right notes!
Juice and Desist
IPA - Imperial / Double
Our superbly juicy double IPA returns with a combination of amarillo, simcoe, and citra hops for a light and hoppy combination with a 9.4% back end that sneak up on you!
Dad Jokes
IPA - New England
Why Dad Jokes? Because they're Corny! Nebraska's first ever NEIPA (Nebraska IPA) made with flaked maize in the grain bill! Slightly sweet, but hopped with Cashmere, Centennial, Sabro and Zappa hops for the next big thing in IPA!
Hopstreaker
Pale Ale - American
A late addition hop bursted pale ale using Citra, Cashmere, and Topaz hops.
Malty and Roasty
MüMü
Stout - Milk / Sweet
We took the original and made it better! Bigger ABV, more chocolate and a more velvety body. Its a milkshake in a glass!
Off the Chain
Stout - Imperial / Double Milk
Brewed with our friends at Woodgrain Brewing, we packed this imperial stout with an immense amount of sulawesi coffee and vanilla bean for an immense mocha flavor
Tomcoolery
Stout - Imperial / Double Milk
Collab with Woodgrain Brewing- all the flavors of neapolitan ice cream but in beer. Strawberry puree, dominican cacao nibs and vanilla beans were all added to create this double scoop of a beer!
Dunkel Breakin' My Heart
Lager - Munich Dunkel
Back from being a pilot batch favorite in the brewery, this dark brown lager has a rich, biscuity flavor with a crisp finish
Scout's Honor
Stout - Pastry
the signup sheet is in the taproom - 60 lbs of grasshopper cookies were added to our already decadent MuMu for a treat you won't need to be guilted into buying!
Sour
Koala Tears - Raspberry/Tart Cherry
Sour - Fruited Berliner Weisse
The perfect summer sour is here! Our Koala Tears was amped up with copious amounts of raspberry, tart cherry, and just a touch of apricot to balance everything out in a sessionable sour! Get a 4 pack before it's gone!
Out of Service
IPA - Sour
We brewed this sour IPA with our friends at Kros Strain Brewing Co. in Omaha, Nebraska! It features boysenberry, blackberry, blueberry, lactose, cinnamon and vanilla. The beer utilizes the 2020 Pink Boots Society hop blend, which includes Azacca, El Dorado, Idaho Gem and Loral.