Our Beers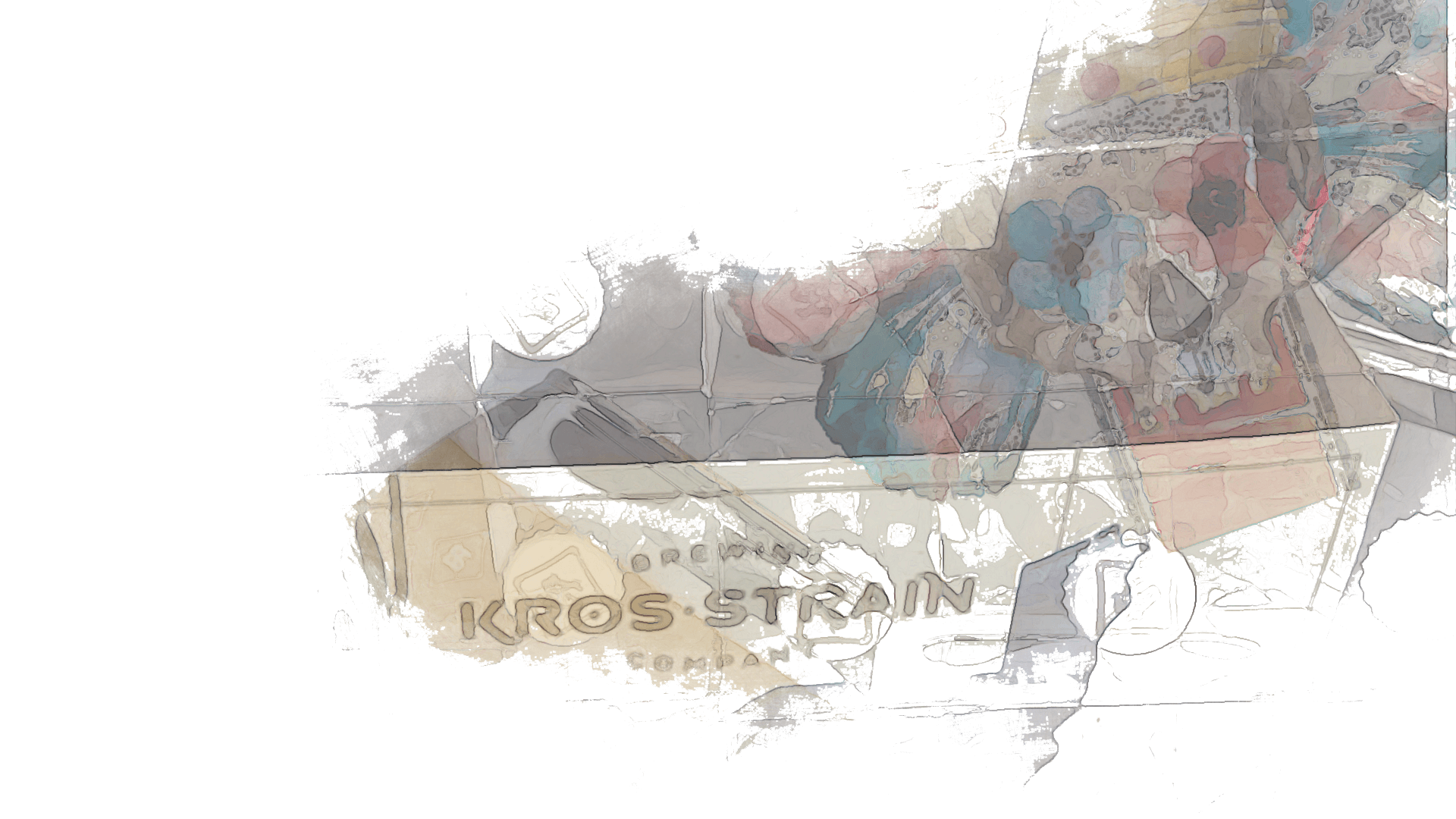 Our beer list changes often. We're always dreaming up new concoctions and tinkering with current recipes to try and make something great. That means these beers can come and go from the menu pretty quickly, so come by the taproom if there's something that sounds interesting. It might not be around long.
In addition to beer, we serve Glacial Till hard ciders, Stone Cellars wine, Blumers craft sodas (non-alcoholic), cold brew coffee and our very own non-alcoholic sparkling hop water.
Feel free to order online for taproom pick up HERE
Don't Blink
Easy and Light
Mello Cello
Lager - American
We're just mad about craft beer, And craft beer's mad about me! We're just mad about craft beer, And craft beer's mad about me! We call it Mello Cello (quite rightly) Lemon and vanilla combine for a mellow, light, limoncello inspired lager, available for a limited time.
Tan Limes
Lager - Helles
Break out the flip flops and uncover the pool, because the first taste of summer is here! We brewed our version of a Light Mexican Lager and added lime so you don't have to! Add just a touch of salt and all you need is a beach front view! Try it as a michelada as well!
Krossteiner
Pilsner - Czech
A czech style pilsner with a "keller" amount of haze! Hopped with saaz hops for the noblest of palates! A perfect pilsner for porches and patios! Na zdravi!
Tippy Cup
Lager - American Light
Tippy cup, Tippy cup, drink it up! This one takes you back to college days, playing yard games before kickoff! A lager base with a little corn, hopped with hallertau mittelfruh and saaz, this one tastes good enough to topple any self proclaimed king of beers!
Saison 714
Farmhouse Ale - Saison
One of the earlier beers pulled from our foeders, this saison has a little bit higher bitterness than it's younger brother, but it pairs perfectly with the dry, fruity, funky layers, indicative of a saison.
Hot As Helles
Lager - Helles
Traditional Helles Creek with a kick of habanero peppers.
Helles Creek
Lager - Helles
Easy Drinking German Style lager light malt sweetness with no bitterness.
Hoppy
Designer Imposter
IPA - New England / Hazy
CBC Exclusive Hazy IPA dry hopped with Cashmere and Triumph hops!
Farm Team
IPA - New England / Hazy
A collaboration IPA with our friends from the Casual Pint to celebrate their fifth anniversary! Dry hopped with 5 different hops, this beer definitely hits for the cycle!
Ditch Beer
IPA - New England / Hazy
Our favorite holiday, "Earth Day" calls for a beer befitting it's 4/20 date! Mosaic, apollo, eureka, and chinook hops make this beer Dank and hoppy! Don't get stuck in the couch, it won't be around long until it's up in smoke! (no Cannabis products were used in the making of this beer)
This Is How We Hop It
IPA - New England / Hazy
This is how we hop it - a hazy, NEIPA with added sultana and el dorado hops for a slight amount of bitterness that gives way to rich, mandarin orange flavors!
Southern Hopisphere
IPA - New England / Hazy
Crikey, get the shrimp out and the barbie lit! Better than one of those big beers Australia is famous for, Southern Hopisphere is one of our juiciest IPAs yet! Packed with Galaxy and Vic Secret Hops, motueka, and nelson sauvin hops, you'll taste pineapple, mango, and citrus flavors in this brew!
Hopstreaker
Pale Ale - American
A late addition hop bursted pale ale using all Mosaic hops. Available in bottles and kegs.
5 Point Inspection
IPA - New England
Check your watch, check the doors, check your watch again, because it's time for a 5 Point Inspection. Our base hazy recipe with Christiansen Farms Experimental hop 074 that brings peach and melon to the fold!
Juice and Desist
IPA - Imperial / Double New England / Hazy
Our superbly juicy double IPA returns with a combination of amarillo, simcoe, and citra hops for a light and hoppy combination with a 9.4% back end that sneak up on you!
Nilla Nectar
IPA - New England / Hazy
This small batch of our award winning Fairy Nectar was finished with freshly harvested vanilla caviar for a smooth, decadent IPA experience!
Fairy Nectar IPA
IPA - New England / Hazy
Aromatic hops and notes of grapefruit, mango, and tropical goodness fill this tasty IPA leaving very little bitterness behind.
Fairy Nectar - Double Dry Hopped
IPA - New England / Hazy
The 2018 Juicy Hazy IPA category Silver Medalist at GABF is Back! With the extra dose of Citra and Mosaic hops, this juice bomb will deliver exactly what you are looking for! Hazy, juicy, and full of tropical and citrus flavor all with very low bitterness, this is a NEIPA that hits all the right notes!
Web of Lies
IPA - Imperial / Double New England / Hazy
Our "session" New England Double IPA is jam packed with Citra, Mosaic, and Sultana hops. Then for an extra juicy hit, we dry hopped with Sabro and Lotus.
Malty and Roasty
Dunk Tank
Lager - Munich Dunkel
What do you get when you add our Dunkel Breakin' My Heart to whiskey and rye barrels and then put them away for a year? You get the Dunk Tank - a BA Munich style Dunkel that just gives a hint of whiskey and barrel. Not too boozy, but enough to warm you on a cold winter's night!
Sour
Foeder Berliner Weisse W/ Apple
Sour - Fruited Berliner Weisse
Foeder Berliner weisse blended with apple, for a tart, yet sweet treat!
Koala Tears - Blueberry
Sour - Fruited
500 lbs of real blueberry puree went into our award winning berliner weisse for what Doug calls "our best Koala Tears yet!"
MIKEY-Lada
Sour - Other Gose
This one goes out to all the Mikeys out there! Barrel Aged Hot Sauce Key Lime Gose blended with secret ingredients to make a michelada inspired beer!