Our Beers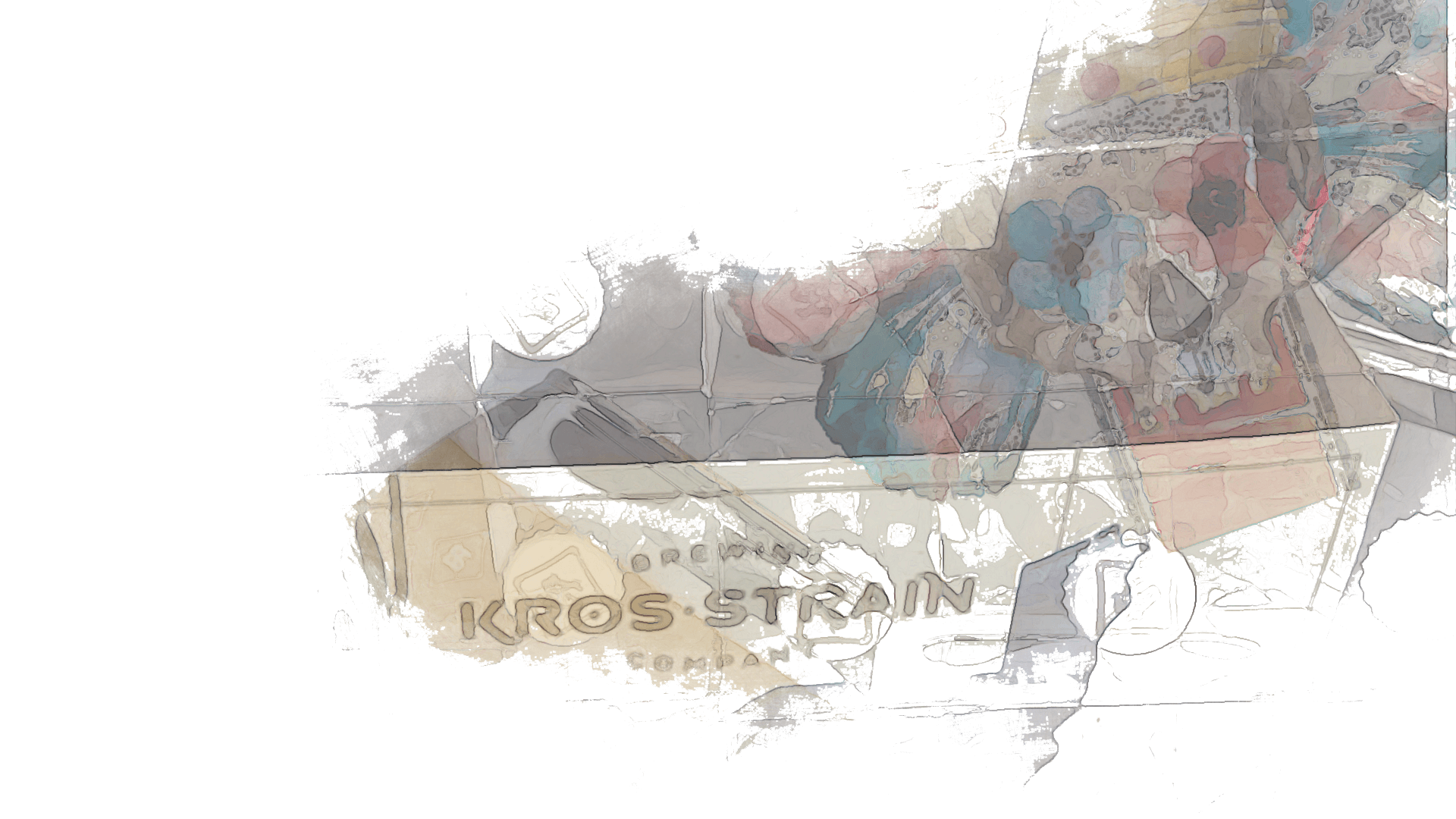 Our beer list changes often. We're always dreaming up new concoctions and tinkering with current recipes to try and make something great. That means these beers can come and go from the menu pretty quickly, so come by the taproom if there's something that sounds interesting. It might not be around long.
In addition to beer, we serve Glacial Till hard ciders, Stone Cellars wine, Blumers craft sodas (non-alcoholic), cold brew coffee and our very own non-alcoholic sparkling hop water.
Feel free to order online for taproom pick up HERE
Don't Blink
Easy and Light
Helles Creek
Lager - Helles
Easy Drinking German Style lager light malt sweetness with no bitterness.
Citrus Hill
Farmhouse Ale - Saison
A blend of a meyer lemon saison and golden sour with the addition of brettanomyces for a funky finish.
Hot As Helles
Lager - Helles
Traditional Helles Creek with a kick of habanero peppers.
Saison 897
Farmhouse Ale - Saison
The first saison coming out out of our foeders is a fantastic one! We used a proprietary blend of saccharomyces and brettanomyces for a bright yet funky flavor that's crisp and dry on the finish!
Story Time
Lager - Helles
a coffee and vanilla light lager brewed with locally sourced Stories Costa Rican coffee and real bourbon vanilla bean added to the brew!
Seasonal Rotator
Mele Kalikimaka
Spiced / Herbed Beer
Mele Kalikimaka is the thing to say, on a bright, Hawaiian Christmas day! For everyone waiting for your year end bonus check to come, this beer will make the time fly. This beer has plenty of spice on the back end to remind you of Christmas, as well as a Belgian yeast flavor on the front that hits you like a sled polished with an experimental kitchen spray thats 100 times more non stick than teflon!
Bernstein Bier
Lager - Vienna
Soft, elegant malt complexity is in the forefront, with a firm enough hop bitterness to provide a balanced finish. Some toasted/nutty character from the use of Vienna malt.
Hoppy
Fairy Nectar IPA
IPA - New England
Aromatic hops and notes of grapefruit, mango and tropical goodness fill this tasty IPA. Leaving very little bitterness behind.
Pinky And the Brian
IPA - New England
A juicy NEIPA with Rakau and El Dorado hops that's perfect for those nights for when you try to take over the world!
Nilla Nectar
IPA - New England
This small batch of our award winning Fairy Nectar was finished with freshly harvested vanilla caviar for a smooth, decadent IPA experience!
Rubber Floaties
IPA - Imperial / Double New England
Perfect for poolside, Rubber Floaties is a 7.5% Double IPA dry hopped with Lotus hops and finished on 200 lbs of toasted coconut! Dangerously drinkable, you'll need a life jacket after a few of these!
Beach Pies
IPA - Sour
What do you get when you cross 84 lbs of key lime, 60 lbs of graham, 7 lbs of cinnamon, 2 lbs of vanilla, and some lactose with a hazy ipa? You get Beach Pies! Belly up to this dessert in a glass!
Oats, I Did It Again
IPA - New England
A nelson sauvin and strata dry hopped IPA with a extra dosage of flaked oats for a soft, pillowy mouthfeel. Like drinking a hoppy cloud!
Project Pour: Year 2
IPA - New England
Pour Craft Beer & Spirits is celebrating their second year anniversary and we are proud to offer Project Pour: Year 2 to commemorate it! We used "2" of our favorite hops, citra and topaz, for a juicy IPA worthy of a celebration! Cheers and congrats Pour!
Fairy Nectar Vic Secret Dry Hopped
IPA - New England
The latest in our rotating single hop Fairy Nectar series, the Vic Secret variant gives a huge tropical hit with a slight dank note at the end. No secrets here, this beer is damn good!
Juice and Desist
IPA - Imperial / Double
Our superbly juicy double IPA returns with a combination of amarillo, simcoe, and citra hops for a light and hoppy combination with a 9.4% back end that sneak up on you!
Fairy Nectar - Double Dry Hopped
IPA - New England
The 2018 Juicy Hazy IPA category Silver Medalist at GABF is Back! With the extra dose of Citra and Mosaic hops, this juice bomb will deliver exactly what you are looking for! Hazy, juicy, and full of tropical and citrus flavor all with very low bitterness, this is a NEIPA that hits all the right notes!
Malty and Roasty
Barrelywine: Volume 1
Barleywine - English
Good things come to those who wait! Our Partywine barleywine sat around in Patriarch Whiskey by Soldier Valley Spirits for 15 months in order to mellow out and get that smooth, toffee and whiskey sweetness that this beer will be known for!
Dunkel Breakin' My Heart
Lager - Munich Dunkel
All German Malts and all German Yeast makes for a beer that could only taste better if it were drank in Munich! Dark, roasty, and chocolatey, you'll want to fill your boot with this one!
Dunk Tank
Lager - Munich Dunkel
What do you get when you add our Dunkel Breakin' My Heart to whiskey and rye barrels and then put them away for a year? You get the Dunk Tank - a BA Munich style Dunkel that just gives a hint of whiskey and barrel. Not too boozy, but enough to warm you on a cold winter's night!
Tawny Port BA Imperial Stout
Stout - Russian Imperial
This thick, rich, fudgy stout spent 18 months in Tawny Port Barrels for an exquisite, jammy finish to an already decadent beer.
Black Is Beautiful
Stout - Irish Dry
Our version of the Weathered Souls Collab for the Black is Beautiful campaign is a Dry Stout that is lower in ABV but heavy on flavor. Roasty like cold brew, but dry on the finish, you'll want to get more than one 4-pack. Proceeds from this beer will go to the Nebraska ACLU Freedom Fund.
Fruity
Friday Night Book Club
Other
The next in our series of wine yeast fermented lagers is a big one! After fermentation, we added over 400 lbs of cabernet grape must for an intense, wine like flavor and aroma
Sour
Koala Tears - Watermelon/Kiwi
Sour - Fruited Berliner Weisse
What do you get when you combine over 660 lbs of watermelon and kiwi concentrate? You get a jolly rancher in a can! Get this one while you are able to, because it's going to go fast!
Berliner Weisse With Raspberries
Sour - Fruited Berliner Weisse
Our lightest char foeder brewed this tart, german style wheat and then we blended the beer with 425 lbs of raspberry puree.
Oakilly Soakilly
Sour - Flanders Red Ale
Hidilly Ho, frienderino! We socked some suds away in a rye whiskey barrel for about 12 months and the result is a tart and tempting beer that's fine and dandy like sour candy!