Our Beers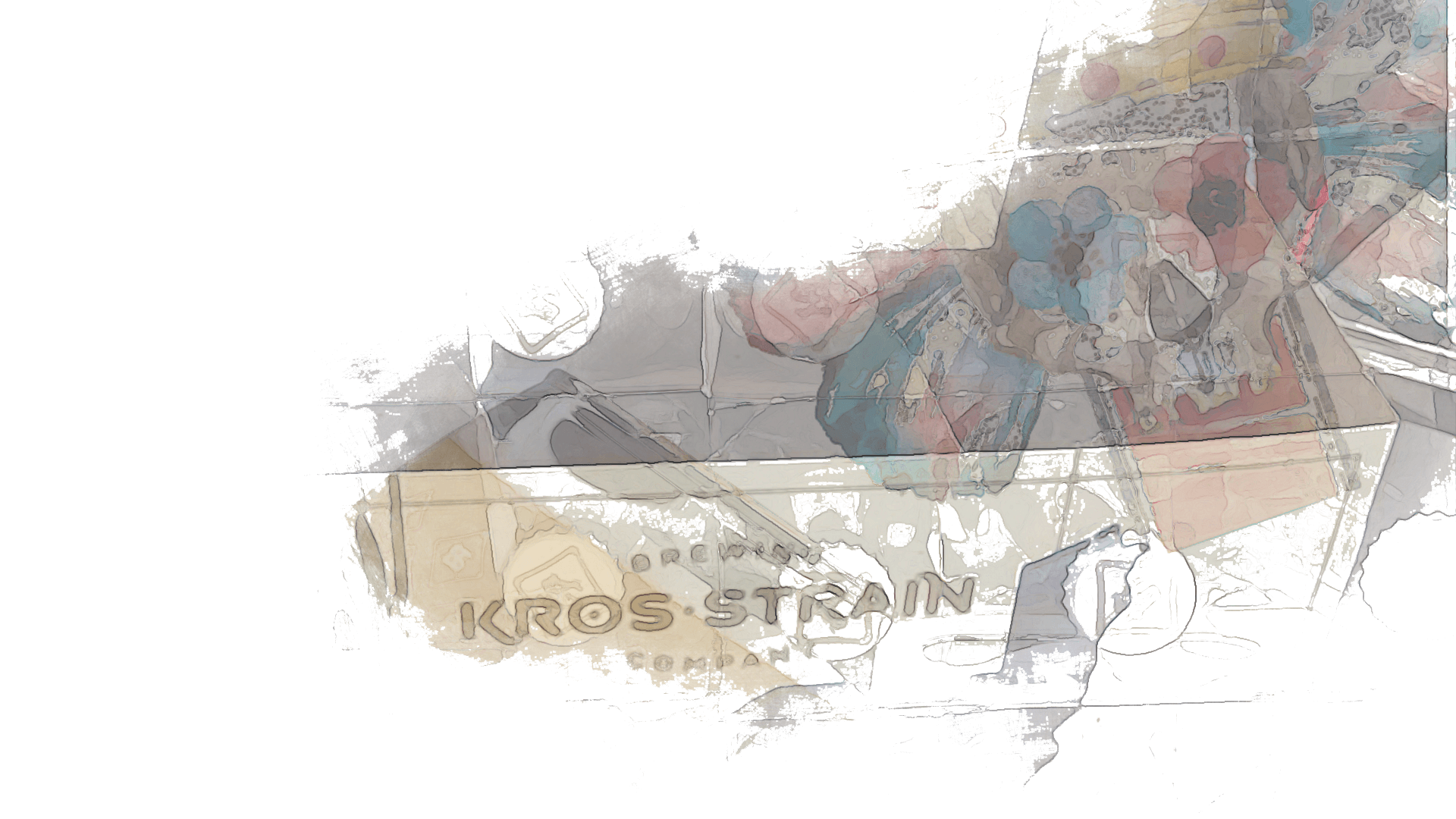 Our beer list changes often. We're always dreaming up new concoctions and tinkering with current recipes to try and make something great. That means these beers can come and go from the menu pretty quickly, so come by the taproom if there's something that sounds interesting. It might not be around long.
In addition to beer, we serve Glacial Till hard ciders, Stone Cellars wine, Blumers craft sodas (non-alcoholic), cold brew coffee and our very own non-alcoholic sparkling hop water.
Don't Blink
Easy and Light
Helles Creek
Lager - Helles
Easy Drinking German Style lager light malt sweetness with no bitterness.
Hot As Helles
Lager - Helles
Traditional Helles Creek with a kick of habanero peppers.
Portal Pilsner
Pilsner - German
Ein Prosit! Das ist güt, ja? Raise your stein and throw back a Portal Pilsner! Made with traditional German Style malts and Hallertau Mittelfruh hops, you'll swear that you're back in the old country. Goes perfect with a pretzel, a polka, and a bratwurst or even by itself! Get it while you can before ist weg. Prost!
Kalyke
Golden Ale
Belgian Golden Ale brewed with a touch of rye malt.
Seasonal Rotator
Mele Kalikimaka
Spiced / Herbed Beer
Mele Kalikimaka is the thing to say, on a bright, Hawaiian Christmas day! For everyone waiting for your year end bonus check to come, this beer will make the time fly. This beer has plenty of spice on the back end to remind you of Christmas, as well as a Belgian yeast flavor on the front that hits you like a sled polished with an experimental kitchen spray thats 100 times more non stick than teflon!
Bernstein Bier
Lager - Vienna
Soft, elegant malt complexity is in the forefront, with a firm enough hop bitterness to provide a balanced finish. Some toasted/nutty character from the use of Vienna malt.
Hoppy
Fairy Nectar IPA
IPA - New England
Aromatic hops and notes of grapefruit, mango and tropical goodness fill this tasty IPA. Leaving very little bitterness behind.
OmaHaze Batch 3
IPA - New England
Batch 3 of OmaHaze is the juiciest and haziest yet! We dry hopped with Experimental hop #6300, Sabro, and Sultana for a triple threat of tropical, pineapple, and coconut flavor. Available at Omaha Tap House restaurants!
Fairy Nectar London - Double Dry Hopped
IPA - New England
The 2018 Juicy Hazy IPA category Silver Medalist at GABF is Back! With the extra dose of Citra and Mosaic hops, this juice bomb will deliver exactly what you are looking for! Hazy, juicy, and full of tropical and citrus flavor all with very low bitterness, this is a NEIPA that hits all the right notes!
Drupe 66
IPA - Milkshake
made with mangoes, peaches, vanilla and lactose for an incredibly smooth, deliciously hoppy treat!
Et Tu, Cardinal?
IPA - Imperial / Double
Friends, Romans, lend me your beers! We fermented this beer on sac trois and kveik for some uniquely flavors to be complimented with the huge fruit notes from the Styrian Cardinal dry hopping!
Juice and Desist
IPA - Imperial / Double
Our superbly juicy double IPA returns with a combination of amarillo, simcoe, and citra hops for a light and hoppy combination with a 9.4% back end that sneak up on you!
Web of Lies
IPA - Imperial / Double New England
Our "session" New England Double IPA is jam packed with Citra, Mosaic, Galaxy hops and then for an extra juicy hit, we dry hopped with Southern Passion and African Queen hops! Candied Pineapple in a glass!
Malty and Roasty
MüMü
Stout - Milk / Sweet
We took the original and made it better! Bigger ABV, more chocolate and a more velvety body. Its a milkshake in a glass!
Dunkel Breakin' My Heart
Lager - Munich Dunkel
Back from being a pilot batch favorite in the brewery, this dark brown lager has a rich, biscuity flavor with a crisp finish
Scout's Honor
Stout - Pastry
the signup sheet is in the taproom - 60 lbs of grasshopper cookies were added to our already decadent MuMu for a treat you won't need to be guilted into buying!
Mümü (Nitro)
Stout - Milk / Sweet
Our chocolatey, sweet, delicious milk stout becomes even more decadent when on nitro. Smooth and creamy, you'll swear you're drinking dessert!
Chimney Sweep
Porter - English
A Robust, roasty porter perfect for a cool autumn day or for a night in the pub!
Fruity
Berry Manilime
Sour - Other
Boysenberry and Lime get together in a glass with a bit of tartness that will make this beer the hottest pour north of Havana!
Saturday Night Book Club
Fruit Beer
Our next entry in our Book Club series where we use wine yeast instead of beer yeast to ferment puts together Blueberry, Cranberry, Strawberry, Raspberry, and Boysenberry for a beer with flavor that jumps off the page!
Tan Limes
Lager - Helles
Break out the flip flops and uncover the pool, because the first taste of summer is here! We brewed our version of a Light Mexican Lager and added lime so you don't have to! Add just a touch of salt and all you need is a beach front view! Try it as a michelada as well!
Sour
Koala Tears
Sour - Berliner Weisse
Our homebrew award winning Berliner Weisse is finally available! This light, tart German style weisse is an easy drinking, patio pounder that you will want to pucker up for again and again!
Blueberry Coconut Smoothie Sour
Sour - Fruited
Thick and fruity, this beer delivers exactly what it promises. So full of real blueberries, coconut and lactose, you can tell yourself it's totally healthy!
P.O.V.
Sour - Fruited
A Pineapple, Orange, and Vanilla Sour that evokes memories of food courts past. So good and full of orange, that it would make Julius proud!
Margarita Gose
Sour - Gose - Fruited
Salty and sweet, tart and tangy, this brew hits all the summer notes. We used lime puree and pink himalayan sea salt to top off this tasty treat! ? The only thing missing is the beach! Cheers!