Our Beers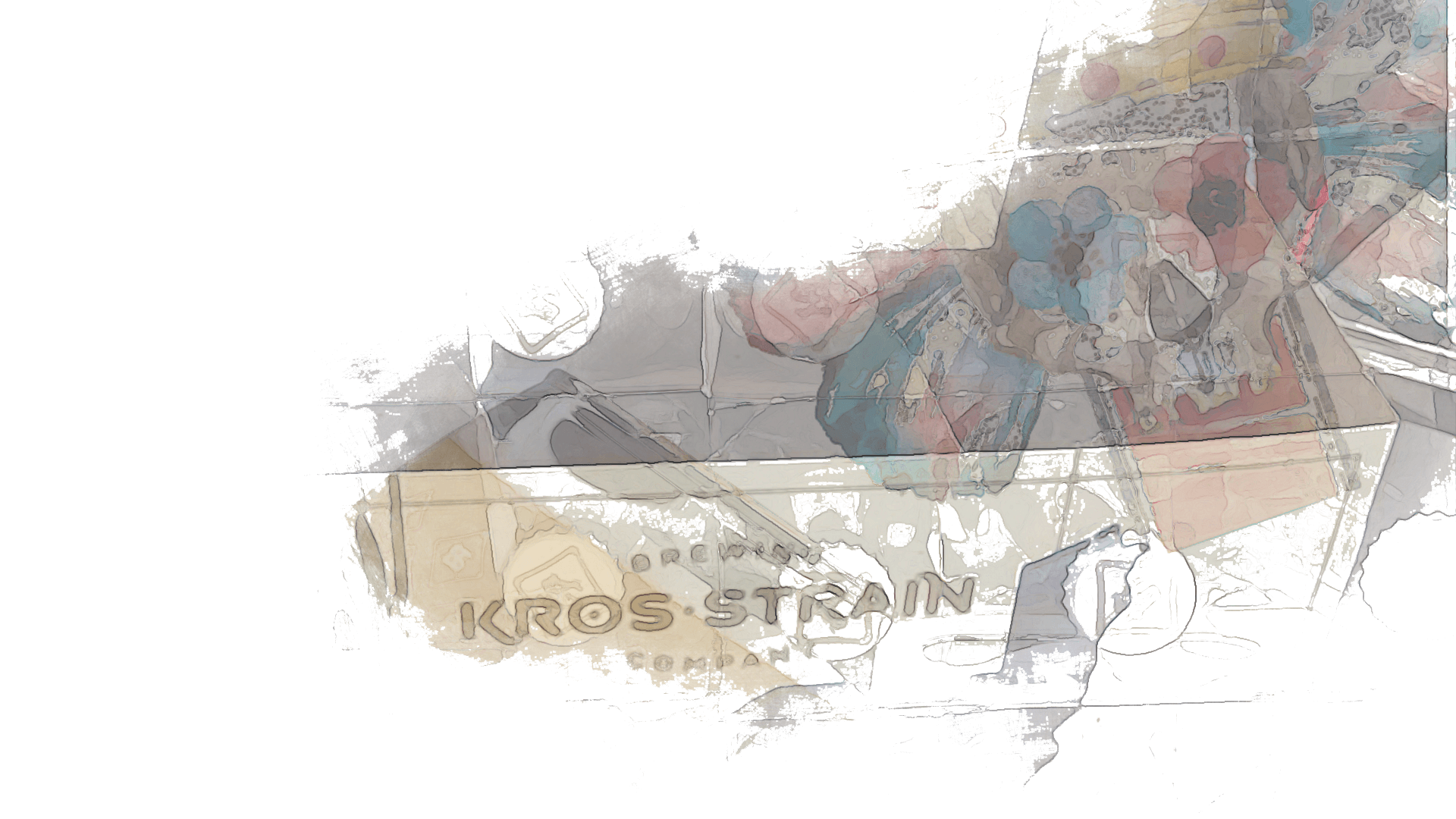 Our beer list changes often. We're always dreaming up new concoctions and tinkering with current recipes to try and make something great. That means these beers can come and go from the menu pretty quickly, so come by the taproom if there's something that sounds interesting. It might not be around long.
In addition to beer, we serve Glacial Till hard ciders, Stone Cellars wine, Blumers craft sodas (non-alcoholic), cold brew coffee and our very own non-alcoholic sparkling hop water.
Feel free to order online for taproom pick up HERE
Don't Blink
Easy and Light
Helles Creek
Lager - Helles
Easy Drinking German Style lager light malt sweetness with no bitterness.
Hot As Helles
Lager - Helles
Traditional Helles Creek with a kick of habanero and jalapeno peppers.
Division Sign
Hefeweizen
We smuggled grapefruit into the brewery and got an idea to add some pizazz to our Rules Don't Apply Hefeweizen. Like a radler with more kick, this beer refreshes even on the hottest day!
Tan Limes
Lager - Helles
Break out the flip flops and uncover the pool, because the first taste of summer is here! We brewed our version of a Light Mexican Lager and added lime so you don't have to! Add just a touch of salt and all you need is a beach front view!
Rules Don't Apply
Hefeweizen
"Do you make anything like a Hefeweizen?" We do now! Bright banana and clove flavors shine though from a yeast strain that's been used for generations!
Seasonal Rotator
Krostoberfest
Marzen
This straw colored beauty is superbly malty but less heavy than its March brewed matriarch. For those of who plan a long haul of a day!
Hoppy
Fairy Nectar IPA
IPA - New England
Aromatic hops and notes of grapefruit, mango and tropical goodness fill this tasty IPA. Leaving very little bitterness behind.
Fairy Nectar Sabro Dry Hopped
IPA - New England
We took our fan favorite Fairy Nectar and put a tropical spin on it for National IPA Day 2020! Dry hopped with Sabro hops, it smells like pineapple juice, has hints of coconut, and tastes amazing! Get it while you can!
Omahaze Batch 4
IPA - New England
OmaHaze - Batch 4 is dry hopped with citra, el dorado, and southern passion hops for a fruity and dank combination that will leave you wanting more!
Web of Lies Batch 5
IPA - Imperial / Double New England
Galaxy, Vic Secret, Lotus, and Sabro hops tangle together for batch 5 of Web of Lies!
Haw-Haw
IPA - New England
Dry Hopped with Nelson Sauvin hops, our newest New England IPA tastes like it came right out of Springfield...Massachusetts, of course. Punches you right in the kisser with an explosion of hops!
Juice and Desist
IPA - Imperial / Double
Our superbly juicy double IPA returns with a combination of amarillo, simcoe, and citra hops for a light and hoppy combination with a 9.4% back end that sneak up on you!
Fairy Nectar London - Double Dry Hopped
IPA - New England
The 2018 Juicy Hazy IPA category Silver Medalist at GABF! With the extra dose of Citra and Mosaic hops, this juice bomb will deliver exactly what you are looking for! Hazy, juicy, and full of tropical and citrus flavor all with very low bitterness, this is a NEIPA that hits all the right notes!
Malty and Roasty
MüMü
Stout - Milk / Sweet
We took the original and made it better! Bigger ABV, more chocolate and a more velvety body. Its a milkshake in a glass!
Black Is Beautiful
Stout - Irish Dry
Our version of the Weathered Souls Collab for the Black is Beautiful campaign is a Dry Stout that is lower in ABV but heavy on flavor. Roasty like cold brew, but dry on the finish, you'll want to get more than one 4-pack. Proceeds from this beer will go to the Nebraska ACLU Freedom Fund.
Barrelywine: Volume 4
Barleywine - English
We took our award winning Barrelywine and socked it away in some Brickway bourbon and rum barrels, and then finished it on toasted coconut and pecans for good measure. Cask carbonated for a velvety, smooth feel and a decadent taste!
Belgian
Batch 625
Farmhouse Ale - Saison
A contemporary take on the traditional saison fermented with a blend of Wallonian 1 and 2 yeast mixed with a brett blend of amalgamation 2. The result is an earthy aroma of pineapple, guava, mango, and perhaps a little sweet tart with complimenting flavors of lemon, pepper, and brettanomyces and a dry finish.
Batch 625.1
Farmhouse Ale - Saison
Saison 625.1 - A more classical take on a traditional style saison. Fermented with Wallonian 3 (think Saison DuPont yeast) giving off a funky, bright aroma with bright, lemony flavors with a peppery, dry finish.
Fruity
Buzzz
Hard Seltzer
Our very first foray into the world of seltzers is Buzzz! A clean, crisp, 100% natural fruited seltzer made with raspberry puree. Clocking in at 5% abv and 100 calories, you won't feel guilty about catching a Buzzz!
Friday Night Book Club
Other
The next in our series of wine yeast fermented lagers is a big one! After fermentation, we added over 400 lbs of cabernet grape must for an intense, wine like flavor and aroma
Sour
Pineapple Sour
Sour - Fruited
Our deliciously drinkable golden sour base blended with pineapples for a tropically tart treat!
Oakilly Soakilly
Sour - Flanders Red Ale
Hidilly Ho, frienderino! We socked some suds away in a rye whiskey barrel for about 12 months and the result is a tart and tempting beer that's fine and dandy like sour candy!
Koala Tears - Raspberry/Tart Cherry
Sour - Fruited Berliner Weisse
The perfect summer sour is here! Our Koala Tears was amped up with copious amounts of raspberry, tart cherry, and just a touch of apricot to balance everything out in a sessionable sour! Get a 4 pack before it's gone!