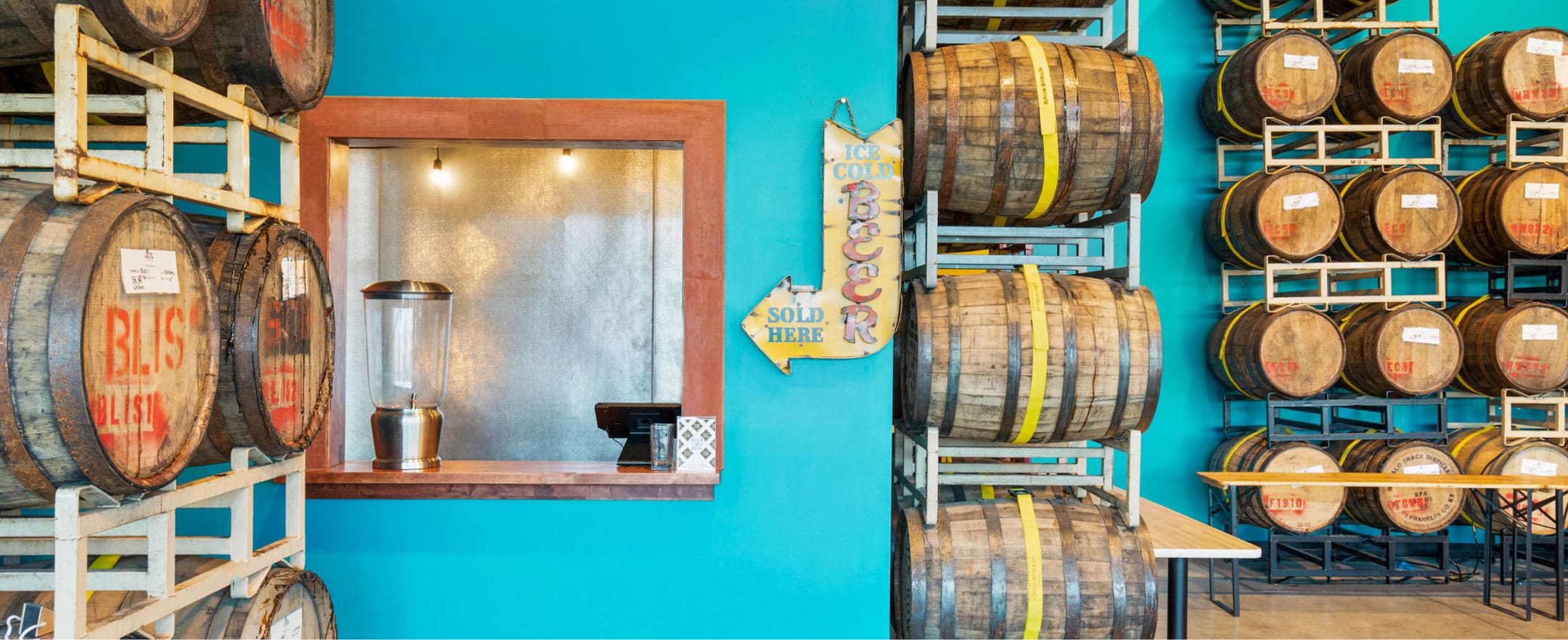 We love to party. We have two different private event rooms at our La Vista taproom with several flexible options for you to use for your next celebration. If you are looking for an event downtown, the entire taproom may be available to rent. Whether it's a business event, rehearsal dinner, or just any ol' get-together, we've got you covered.
The Stave Room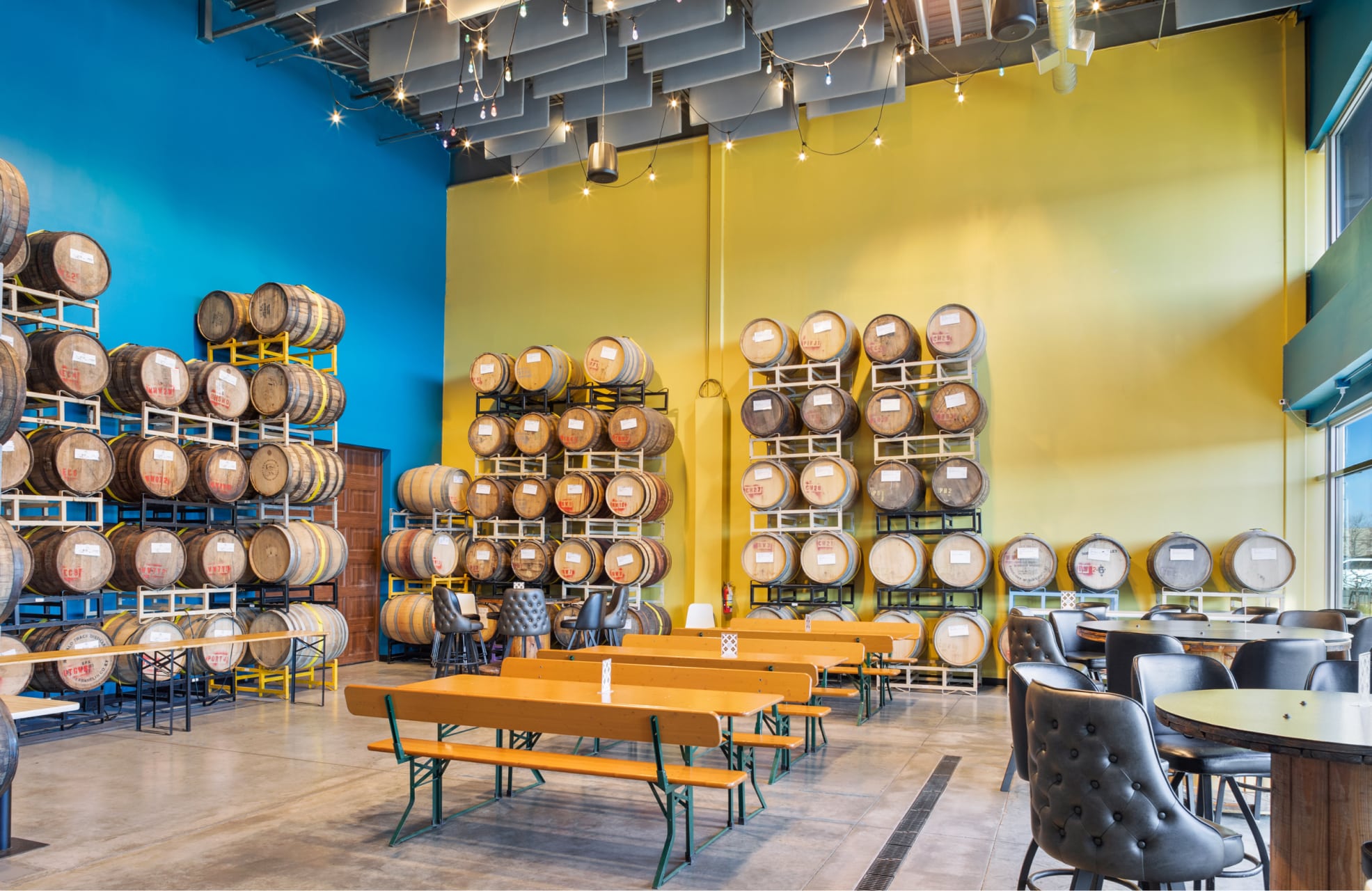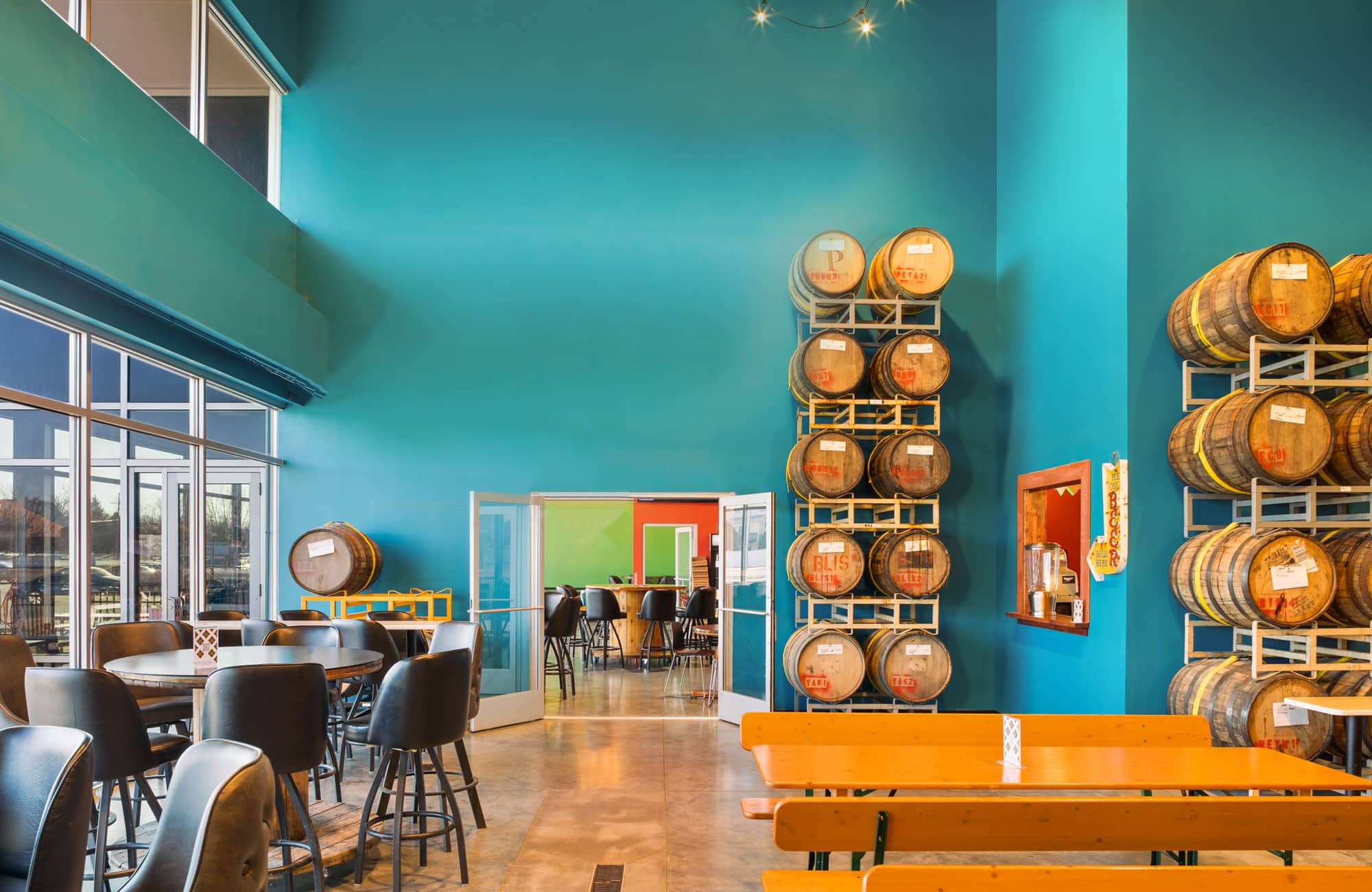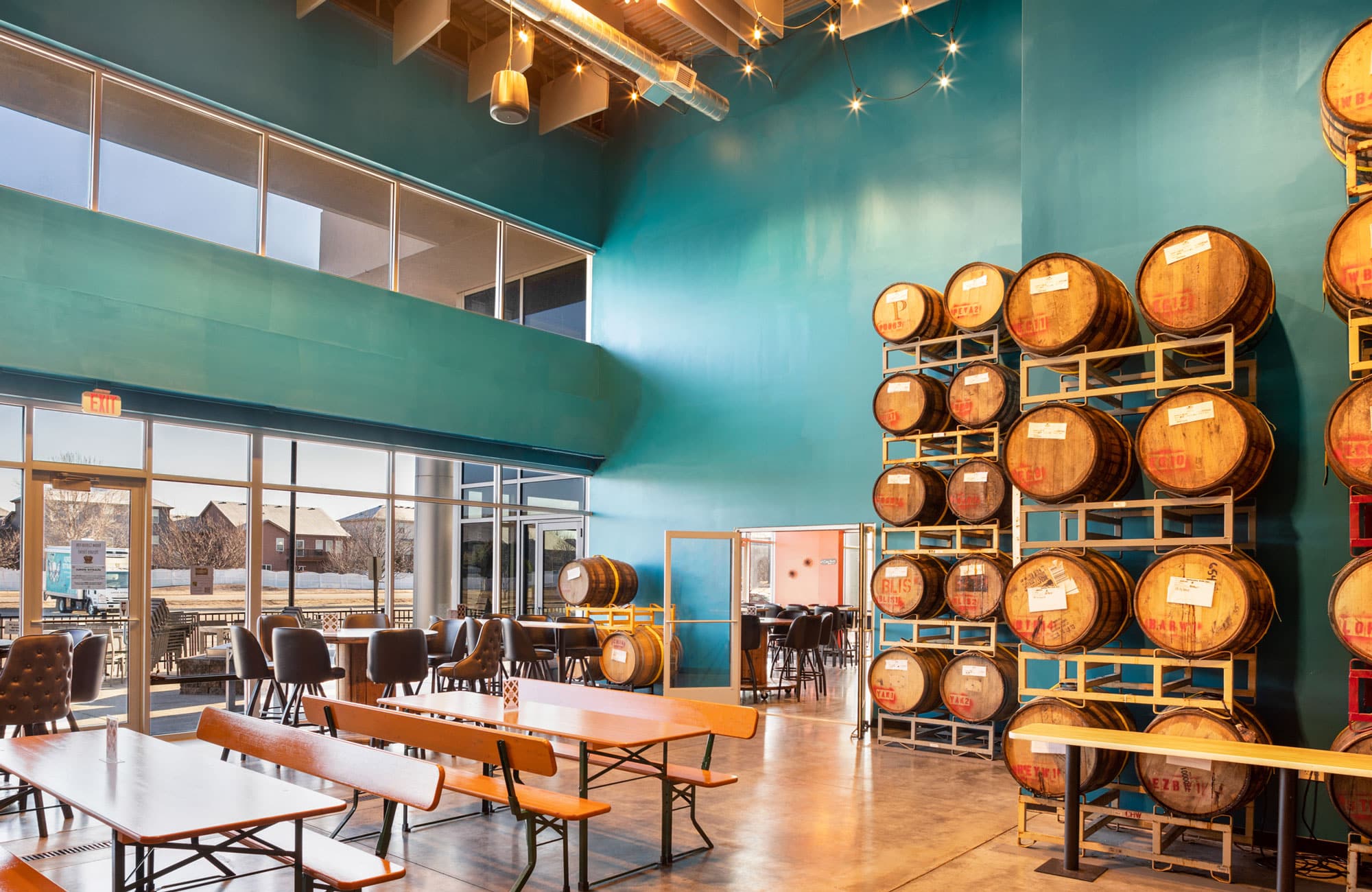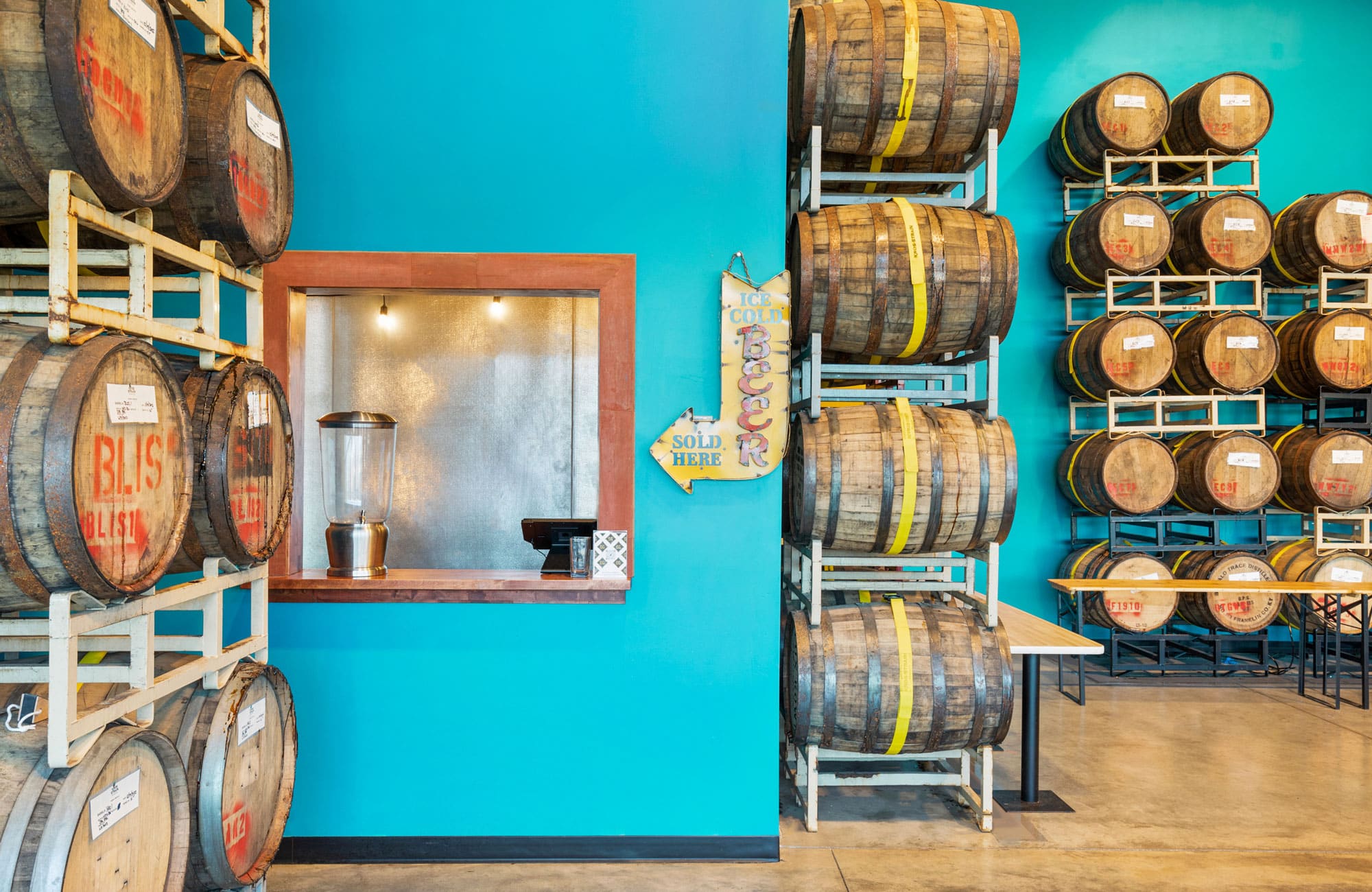 Features
Holds up to 100 guests
2,000 square feet space
Private walk-up bar window
Private restrooms
Walkout patio with two fire pits (shared space)
You can bring in your own food or arrange a caterer or food truck
Handicap accessible room and restroom
Water dispenser in room
Coat rack for your guests only
Room rental fee includes 3 hours of room use plus 30 minutes setup and 30 minutes takedown
Bookings of 71-100 guest count are for 4 hours of room rental plus 1 hour of setup and 1 hour of takedown for a total of 6 hours of room use
Options
Self-hosted bar tab
Pre-purchased drink tickets
1 lb. bags of Dot's pretzels
Gratuity is not included in the prices, this is paid on the day of the event
Small Event Room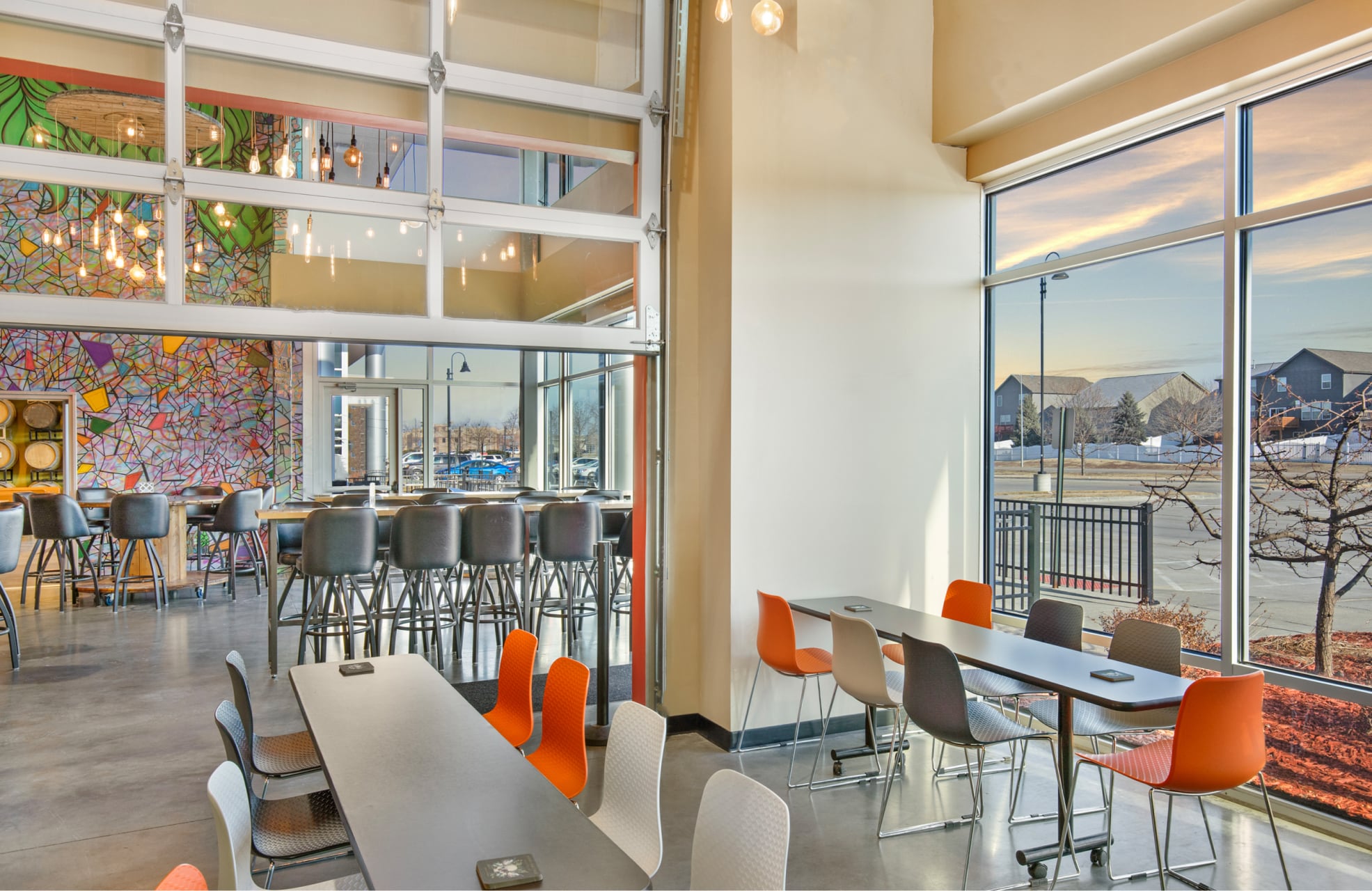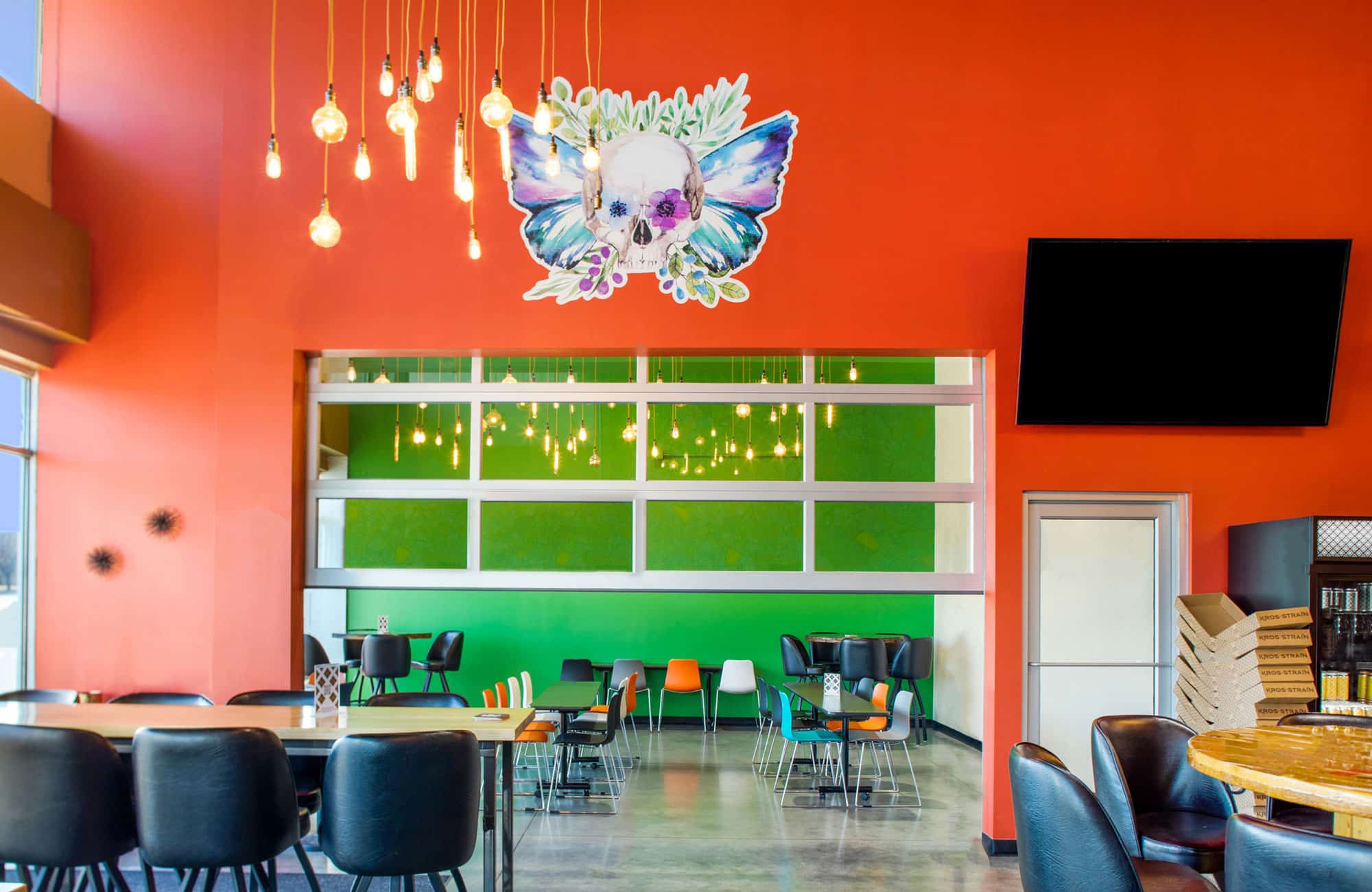 Features
This room is ideal for 25 or fewer guests. Accommodations might be able to increase capacity.
Clear garage door to the taproom that can stay up or be lowered for privacy
You can bring in or cater in your own food
Lights in the room can be dimmed or turned off by the customer (perfect for surprise parties)
65" TV in the room with HDMI hookup for guest use
Handicap accessible room and restrooms
Room has tables and chairs for guests, additional tables for food
Specific room arrangement will be done by the host prior to the start of your event
Guests can use the outdoor patio with 2 fire pits as well, seating is first come
Room fee includes 3 hours of room use plus an additional 30 minutes for setup and 30 minutes for take down
Options
Self-hosted bar tab
Pre-purchased drink tickets
1 lb. bags of Dot's pretzels
Do you offer anything other than beer?
Yes! For non-alcoholic options, we have water, canned sodas, cream sodas, and lemonade. For alcoholic beverages other than beer, we have wine, canned cocktails, and seltzers.
Are kids allowed?
Yes! We are family friendly.
Can we have entertainment in the rooms?
You are welcome to have music or entertainment; however the acoustics may not be ideal. You are encouraged to come see and test out the room prior to booking music.
Why are there barrels in the Stave Room?
The Stave Room is an active barrel aging room. We ask that you do not touch the barrels.
What is the room rental fee?
The room rental fee varies by several factors — number of people, which room, etc. Please let us know all of your event details on the Room Request Form, and we will get back in touch with you. test
Can I rent out the entire brewery?
Maybe, please fill out the Room Request Form for our team to see if that is possible.
Do you offer plates, napkins, utensils for my event?
Since Kros Strain Brewing does not have a kitchen, we do not offer plates, napkins, or utensils for events. If this is needed feel free to bring these into the brewery to use for your event. If you are using a food truck, typically these items are provided.
Do you offer any food?
We have a variety of basic snacks. We also have rotating food trucks that might be able to help. Let us know if you want a specific one as we might be able to accommodate that.
What do you do for flights & glassware at events?
To facilitate efficient and speedy service, all beverages are poured into plastic. If you would like to have official KSB glassware used for your event, please reach out to us for fees associated with this option. Flights are not allowed during large events. Customers may request sample pours of beers, but formal flights cannot be ordered.
Do you allow hard liquor at events?
Basic hard liquor maybe an added for an additional fee. Our bar is not set up for a full-service option, but we might be able to assist you.
I still have questions, who do I contact?
What is your cancellation policy regarding my booking?
Should the situation arise that you are unable to host your event, we will work with you to reschedule it to a later date. If that is not possible, we require 7 days advance notice to cancel for a full refund. Should you need to cancel without 7 days notice, you will be refunded 50% of your rental fee due to the short notice.
When can I set up? Can I tape things to your walls?
Set up 30 minutes prior and 30 minutes post event are allowed.  Only bookings of 4 hours or more will be granted one full hour additional for set up and take down.  Unfortunately, we cannot allow the use of tape, command strips, glitter or confetti at KSB.  Battery operated candles are allowed.
I want to pre-purchase drink tickets for my guests, how do I do this?
Please, pre-purchase tickets below when you book the room.  Tickets will be ready for pick up at the bar on the day of your event.  They are good for any draft beer, a glass of wine, cider, root beer, or drink at KSB.  All individuals will need to show valid proof of ID prior to receiving any alcoholic beverage.
"*" indicates required fields